Epsom Rotary Helping The Meeting Room's Support of the Homeless
This year our Club's support for The Meeting Room has been exemplary. In addition to collecting food donations in The Ashley Centre, Chris requested that members supplied wrapped Christmas presents for adults and children and the response has been the supply of over 150 presents.
It has been a difficult year logistically due to the pandemic. Normally Chris collects the donated food items from The Ashley Centre and delivers direct to a drop-in centre. However, this year the drop-in centres have been closed and the donations have had to be delivered to an alternative location by arrangement. This means that there have been a couple of instances where the car has been loaded, unloaded for storage at home, loaded again for delivery and unloaded at a Meeting Room storage facility.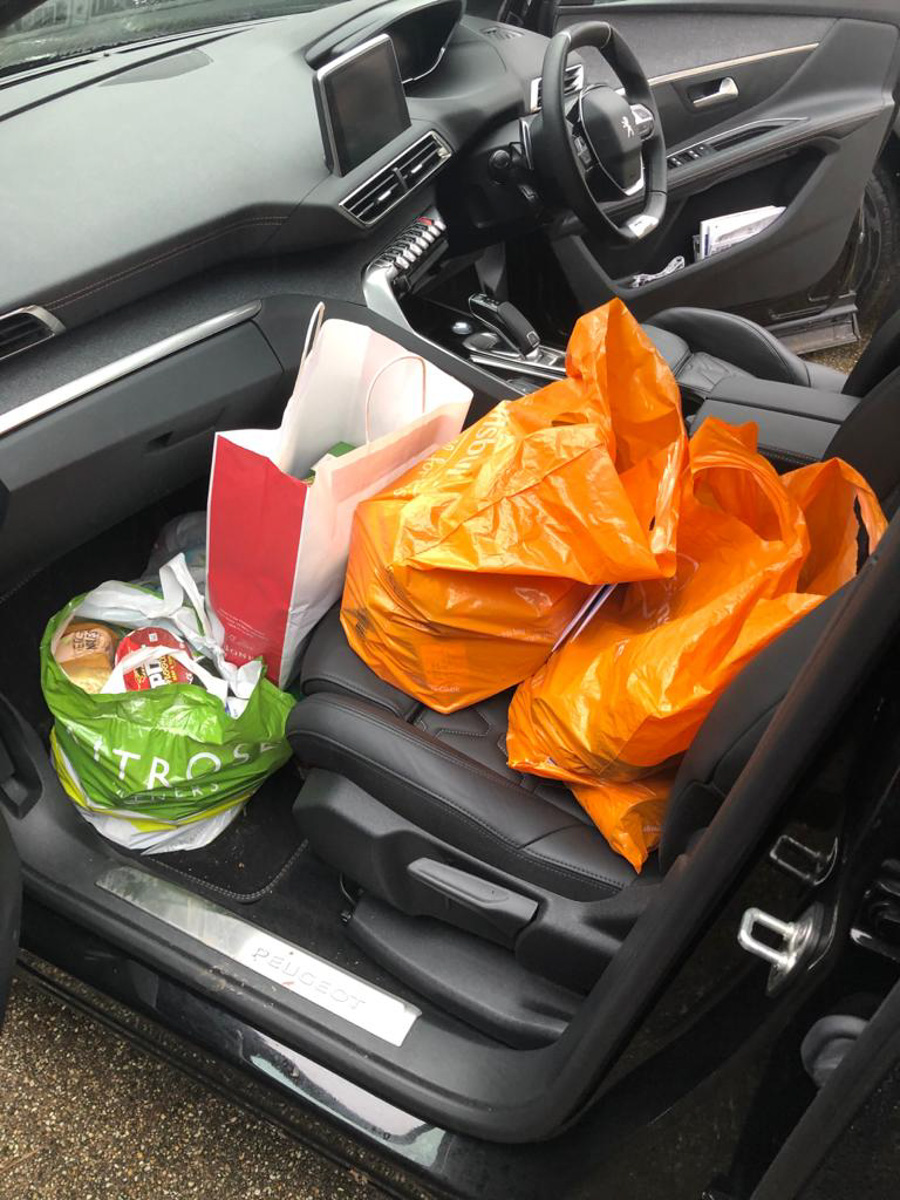 The above photos show the car loaded up for the last delivery of donated food items. There were also six bags in the well behind the front seats below the folded down back seats. Six deliveries of food and presents were made in all. That is the most trips made since Chris took over from another club member, Owen Rowe, eight years ago.
A final thank you to The Ashley Centre Security team. They assist us by bagging up the collected items ready for collection.
Chris Shortt
21 December 2020