Dr Kadaba Srinath Vasuden (Vaz)
Vaz is a Rotarian who talks about his Life and Work as a Pathologist.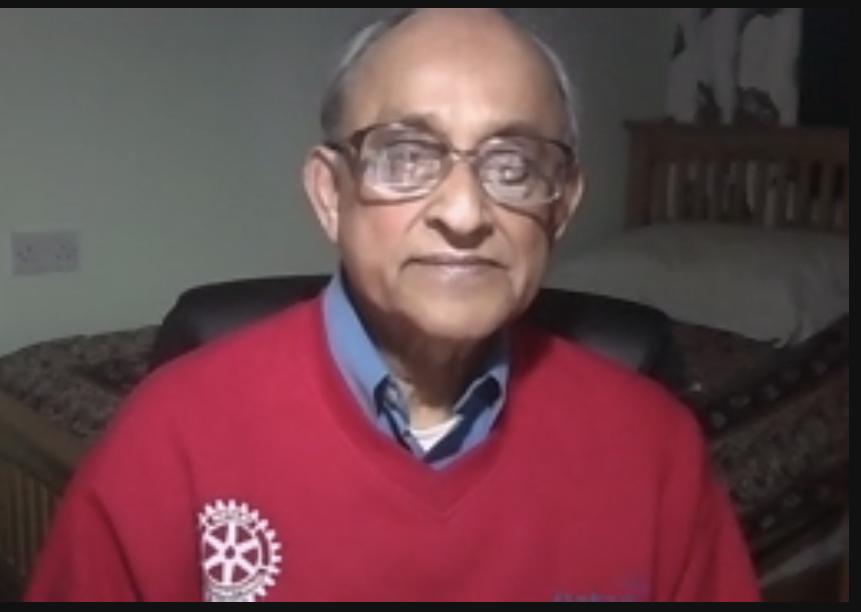 The Backroom Boys.
On 25th February the club was privileged to have a speaker from the lesser known part of the medical profession. Members welcomed Kadaba Srinath Vasuden who likes to be called simply Vas. He is a member of the Rotary Club of Blackpool Palatine. It was a surprise to hear, early on in his talk, that as a one year old toddler he had been the victim of polio. It was learning about the global Rotary commitment to rid the world of polio that attracted him to become a Rotarian himself. He gave a fascinating talk about his work and that of his colleagues referring to himself and them as The Backroom Boys. His subject is Histopathology which is the diagnosis and study of diseases of the body's tissues. This involves examining under a microscope tissues and or cells. The results of such detailed examination help clinicians to manage a patient's care. Vas explained that the common concept of a pathologist is a person who examines dead bodies. He emphasised however that the examination under a microscope of tissues and cells is a vital process which assists in determining the cause of problems very much in the living!