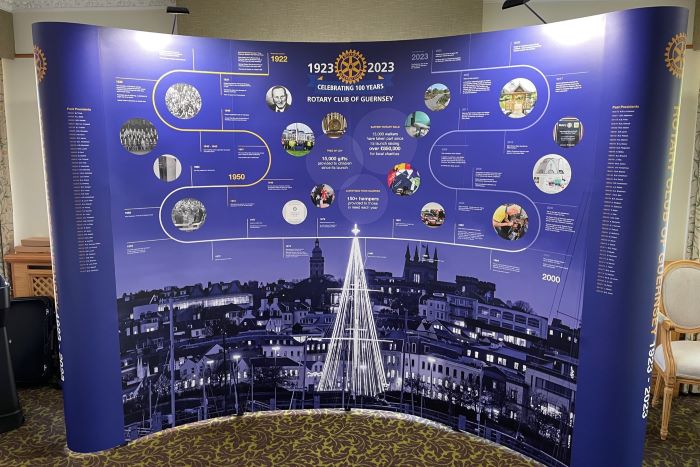 The new Rotary year of the Club arrived in late June and it was heralded in with an afternoon tea and the unveiling of a commemorative plaque by the Management of Hotel de Havelet on 3rd July.

Our Centenary year was also marked by a reception kindly hosted at Government House on 28th July and a Congress weekend on 21/23 October to recognise the 100th anniversary of our first ever meeting.
The next 12 months will include plenty of opportunities to celebrate this milestone in the Club's history as well as our regular meetings and social events
The formal Charter night will be held on 3rd March 2023 to officially mark the anniversary of receiving our Club charter from Rotary International.
Finally, the October/November issue of Connect Magazine has coverage of our Centenary which you can find on Pages 66 & 67 if you click
HERE
.