A big thank you to all who collected on Friday, 28th and Saturday 29th May for Rotary International's End Polio Now campaign.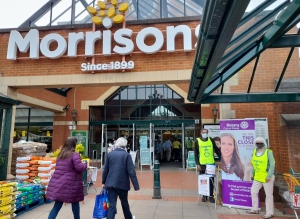 Members of the public donated £625.17 over the two days, mainly cash but including £46 in contactless card payments. We are adjusting to the technology.
We should receive a GASDS (Gift Aid) refund of 25% (£156.29) and the Bill and Melinda Gates Foundation should add £2 for every £1 we contribute making a total of £2,344.38 for this very worthy cause. At 20p per vaccine this should buy 11,722 vaccines and save 11,722 children from the potentially devastating effects of polio.