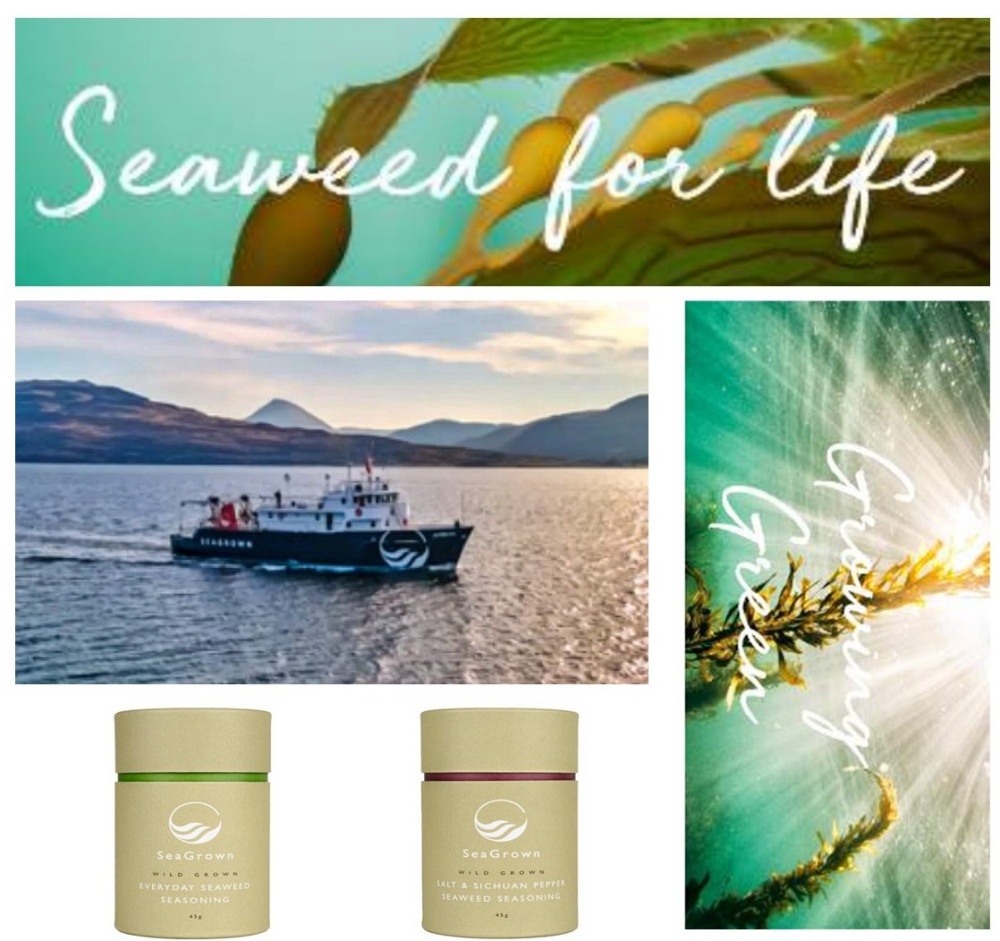 SeaGrown –
fascinating talk by Wave Crookes on Wednesday 10th January.
Wave gave us a fascinating talk about the origins and vision behind the pioneering seaweed farm he and his business partner Laura Robinson (professor of Marine Science) established in Scarborough – it will ethically produce a sustainable crop which individuals and industry can use in lots of innovative ways.
The idea was borne out of discussions between Wave and Laura whilst they were working on a project in Antarctica. Bringing together Wave's practical experience in marine operations with Laura's academic research. Building on the observation of the prolific, environmentally friendly, seaweed growth locally and the vision of establishing Yorkshire as a bio-economy hub. The seaweed absorbs huge amounts of carbon and releases oxygen into the water as it grows – making it good for you, good for industry and good for the environment.
The seaweed farm is envisaged as serving both retail and industrial markets. To build experience, and presence the initial focus has been in retail https://www.seagrown.co.uk/shop) mainly resulting in a variety of (organic) food seasonings and cosmetic items.
In these early stages the seaweed is collected by hand from the edge of the tidal areas – a tough back breaking task! But not being scaleable to serve industrial markets the offshore aqua farm is being developed to replace the manual harvesting.
The offshore farm has now been established (after obtaining a variety of mysterious permissions!). The seaweed is grown by seeding spawn onto ropes within the farm. The seaweed is destined for various industrial markets : animal food supplements; pharmaceuticals; biochemicals; plastics and soil enhancers.
The offshore farm is serviced by two ships for maintenance, seeding and harvesting. The Southern Star also act as the company headquarters and hatchery . It will be developed as a visitor centre with café and shop as well as a hub for educational visits.
SeaGrown is now looking ahead to consolidating after covid and developing 'secondary' crops such as shellfish which will cohabit with the seaweed - the two crops being mutually supportive (Integrated Multi-Trophic Aquaculture!!). The core activities will increasingly be used to support educational and research activities.
We look forward to seeing the ships unloading in the harbour and perhaps to a visit on a summer evening.(Peter Howgate)