Based at the Centurion Hotel in Midsomer Norton, located roughly between Bath and Wells we hope to enjoy a weekend of fellowship and gentle exercise in the Mendips.Tony Billson was in charge - he didn't prepare the walks himself - he contracted out this to an organisation that does it regularly - smart move.
We have loaded plenty of pictures to entertain you.
These are the basic outline of the three walks. This documentlists more details.
Here's a map for Friday's walk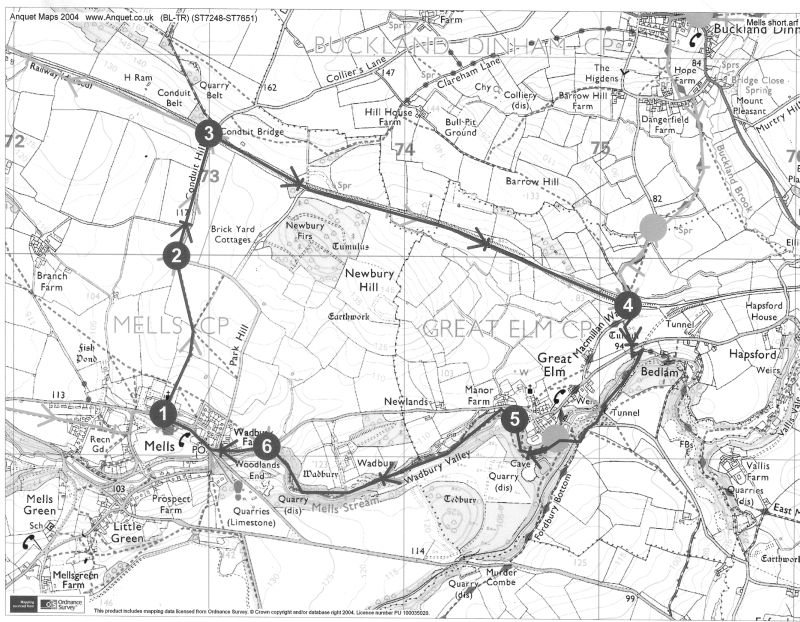 Here's one for the Saturday route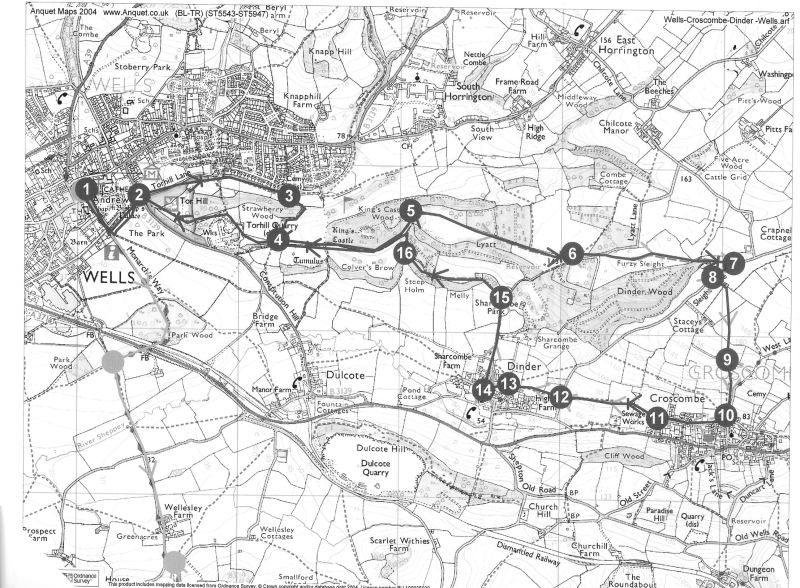 And here's the route for Sunday morning