Brief points from liaison briefing 14 April (PVH)
Geophysical survey
An airborne geophysical survey was undertaken during April over the Woodsmith Mine and its surroundings in order to collect geophysical information, the technology is based on taking gravitational and magnetic field readings to enable the creation of a digital map of the below ground geology.
The area surveyed extends beyond the main site to take account of the fact that readings at the edge of the scanned area are less precise and that geology adjacent to the main area of interest will influence it.
The aircraft used is a Basler BT-67 which has a wide 29m wingspan and can fly slowly at altitudes of 100 metres and is quiet so as to be unobtrusive. Sensitive measuring equipment located in the aircraft uses a passive technique and does not involve sending out any signals or sound waves. It measures minute variations in the earth's gravity field from all angles to reveal the shapes of the rocks in the ground from their different densities. This, together with the data already collected from seismic surveying is used to create a 3D map of the area's geology.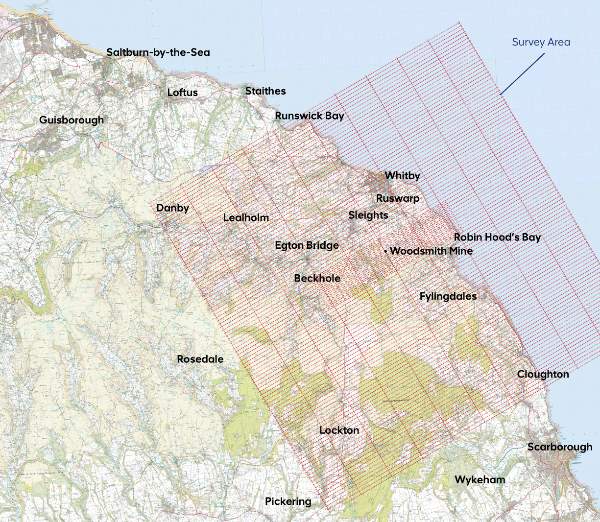 The flight plan involves flying in parallel lines 300 m apart and 150 m over the immediate Woodsmith area at about 110 knots.
Skills4Work projects
AngloAmerican support the Skils4Work initiative who have undertaken various projects this year including at Hinderwell Church (unblocking an ancient well, & stream, plastering & gardening); at Littlebeck (restoration of the Lions Head fountain); at Fylingthorpe (renovating railings and gardening) and at Saint John's, Sleights:-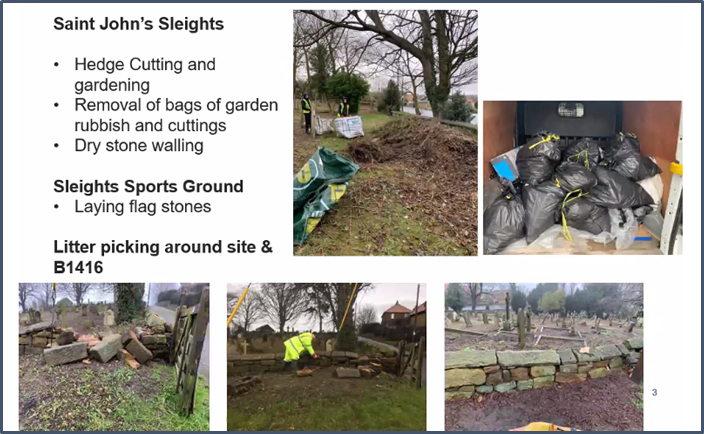 Meanwhile – back on the Woodsmith Site
The cooling and air conditioning kit in the main shaft was completed. The main tunnel is now 18km (out of 27km) and attention has been given to the logistics of staff and supplies transport within the tunnel with provision of a 'Californian Crossings' – whereby the line divides so that (for example) supply locomotives can reach the far end of the tunnel passing outgoing traffic at the crossings