Click on slide above to see slide show
We are working at the allotment at 9:30 on every Wednesdays and Saturdays.
Come and join us. The raised beds are completed and we are into ploughing, hoeing, reaping and watering
Its really enjoyable now with no strained backs because of the lovely raised beds which are the envy of other allotments!
Update 11th August 2021
The seeds we planted last Saturday are already growing well.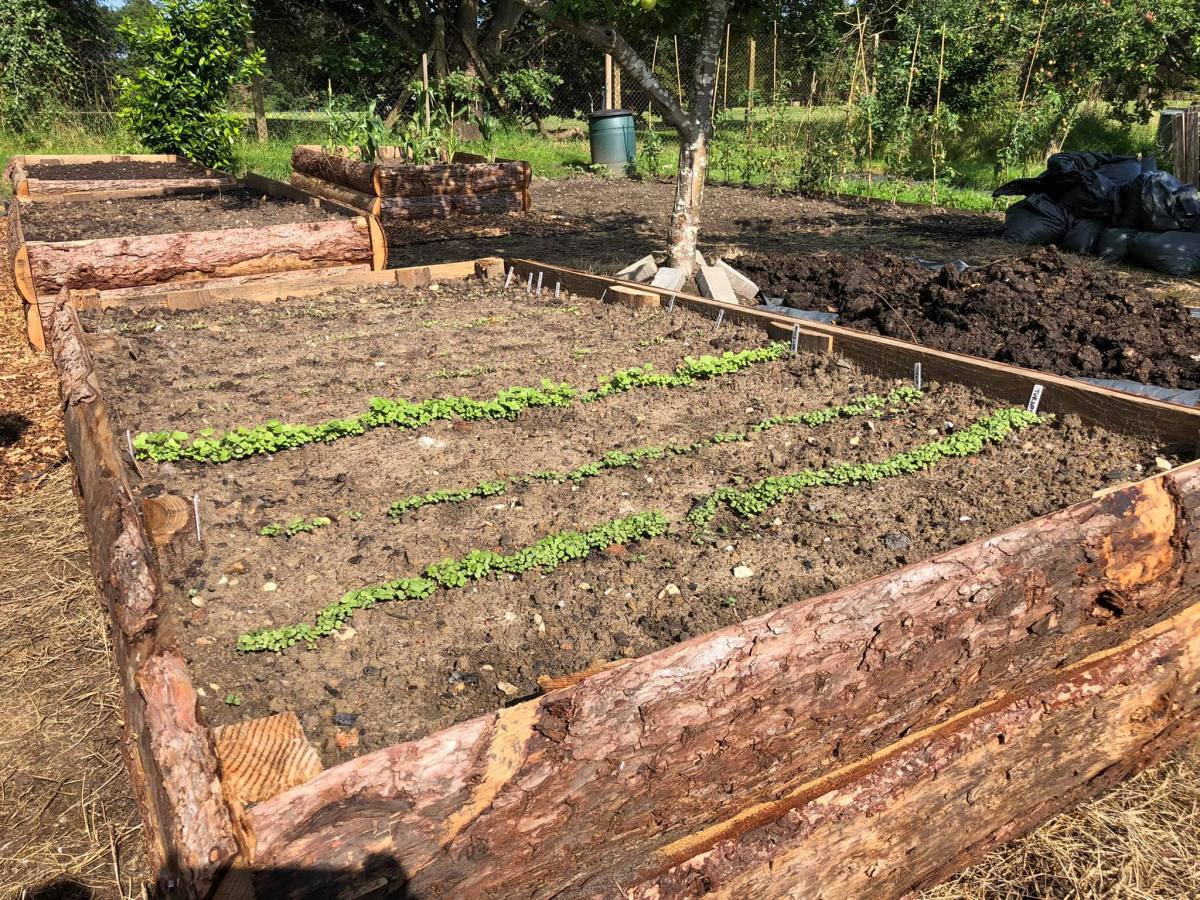 Contact Maria Anstiss, below, if you wish to attend. Rotarians phone Maria or Clive.
Big day at the Community allotment with Ewell Rotary and Rotary friends beavering away filling the raised beds which have been supplied through a Surrey County Council training scheme for youngsters. Surrey CC also inspired the project and part funded it. Today was spent filling the raised beds and tending to our maize cantaloupe melons and tomatoes. We plan to grow vegetables for Foodbank and allow people to garden to aid their well-being. Thanks to all the allotment holders who have donated to the site and friends of Rotary who have given both time and donations.