Dementia Meeting Centres have been shown to make a huge difference to the lives of those living with dementia and those caring for them and Malvern desperately needs a Dementia Meeting Centre. There are over 900 people living with dementia in the Malvern area alone.
The centre at St Mathias's church in Malvern Link centre is run by The Reverend Phillip Johnson in conjunction with Age UK has recently opened and is initially running sessions on Tuesdays and Wednesdays 10am-3pm but it is hoped with more support to open for more days a week to meet the massive demand in the area.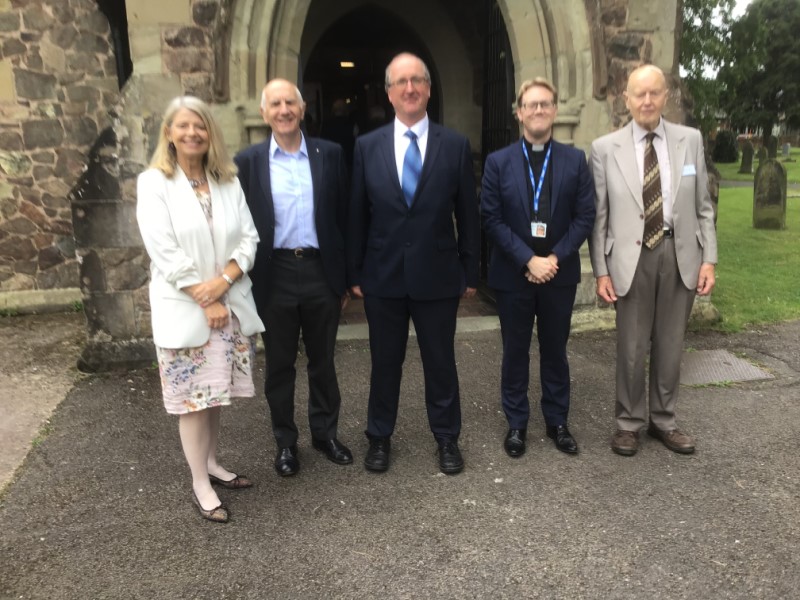 Rotarians Paul Kelly , Roger Watson and President Chris Corrin met Father Philip and local MP Harriett Baldwin outside st Mathias's Church at the official opening Ceremony of the Dementia Meeting Centre.
Although now opened, there is still a lot of fundraising required for work to be done on the church to add extra facilities including new "dementia friendly" lighting. We are pleased to have already donated £2000 for the centre including a generous donation from one of our clubs sponsors Morgan Motors.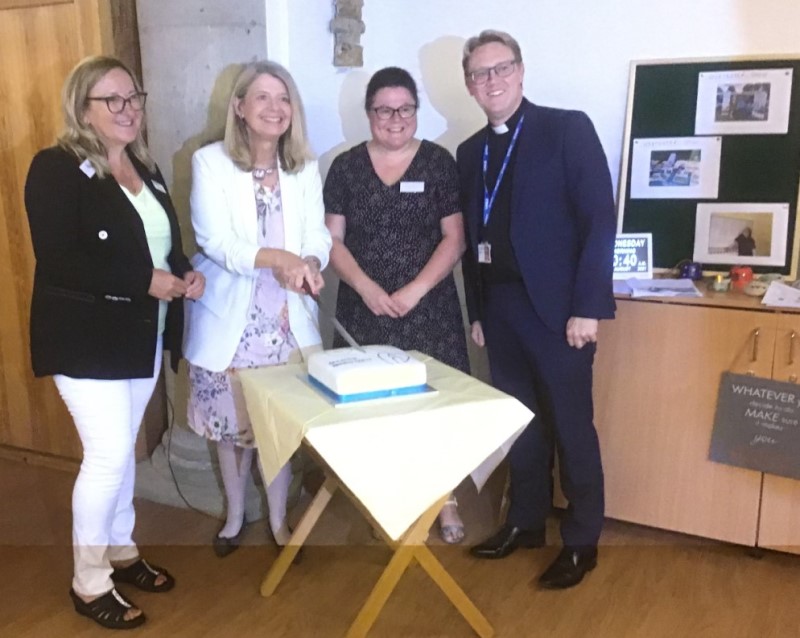 Local MP Harriett Baldwin is a keen supporter of the Dementia Centre Project and was happy to attend the opening ceremony to show her support and cut the cake.
Living with Dementia brings many challenges including loneliness and isolation. The new Dementia Meeting Centre will help people with suspected and / or confirmed diagnosis, this will help their Carers stay connected and continue to do the things that they enjoy.
The Meeting Centres will have trained staff and skilled volunteers present to assist members with activities, provide a listening ear and information and advice to carers. Activities will be tailored to the hobbies and interests of the members; from music, exercise, arts and crafts to days out.
If you would like to visit the Centre to find out more ,please feel free to drop in to say hello , have a cup of tea with the friendly volunteers and find out how coming along on a regular basis can provide real benefits to carers and people suffering from dementia alike.
The centre is open on Tuesdays and Wednesdays from 10am to 3pm at St Mathias church, Malvern Link.
To find out more click this link