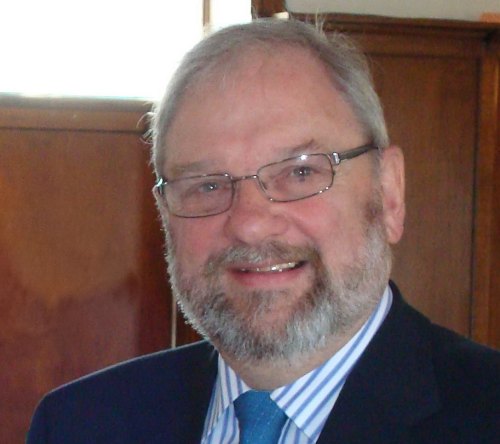 For 30 years he was a serving Police Officer and awarded the British Empire Medal in 1990 for his service in the community. He has written eight books both through commissions and self-published books on subjects including local history, brass band nostalgia and one taking a light-hearted look at his policing career. The police book has now been turned into an audiobook. He wrote a weekly nostalgia column in his local newspaper for 30 years and has also written many articles for UK local and regional magazines. When the newspaper column came to an end in June 2018 he produced and still publishes his own local history / nostalgia quarterly magazine.
For over 25 years, he taught local history adult community, classes. In recent years, he has taught older people how to use a mobile phone, basic computer skills, as well as teaching the same basic computer skills to job seekers and he a reminiscence workshop facilitator.
He is a regular speaker at Luncheon Clubs, Rotary Clubs and Probus Clubs throughout Yorkshire and averages 70 presentations annually. He has also been a guest speaker on cruise ships. His presentations have often been described as 'Infotainment'. He has developed a presentational style that can both conjure laughter and melancholy through his various subjects that have been appreciated by many local groups.
He has been the producer and presenter of Sunday Bandstand since its inception in 2007. This is his two-hour brass band radio programme which is now available through 14 community radio stations including here in the UK and overseas.