Scarborough Maritime Heritage Centre 2nd June 2021
Rotary Cavaliers on 2nd JJune 2021 met by "Zoom" and were addressed by the chairman of the Scarborough Maritime Heritage Centre, Mark Vesey.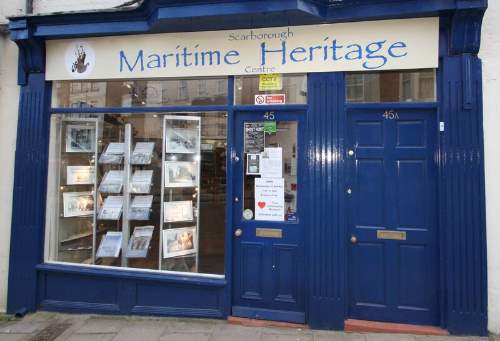 We heard about the Heritage Centre in its early stages and were interested to hear about the progress made in the 10 years since it was created. We heard about the impressive series of activities, both at their base in Eastborough, but also participating in a wide variety of community events, such as SeaFest, going out to schools and community group meetings. The volunteers give talks about the history of Scarborough Harbour and the Fishing Industry and the many people who had been involved in these areas or were famous for their maritime activities.
The Heritage Centre, with the help of Public Funding and the Heritage Lottery Fund has been able to purchase and renovate new premises at 45 Eastborough. This has allowed the them to collect, store and present many more historical objects, photos, papers, books and articles related to the history of Scarborough, fishing, shipbuilding and other historical events. The Centre has allowed them to thrive as a gathering point for historical archives relating to the town. They have been focussed on recording the spoken memories of fishermen who are able to recall the heydays and harbour industries when at their peak but which are rapidly dying out during our lifetime.
| | |
| --- | --- |
| | The Heritage Centre has produced forty newsletters and forty exhibitions over the ten years, allowing visitors and residents to keep in touch with a fascinating story. It is wonderful that there is an exciting confidence that there will be a successful future as well as many plans to help everyone remember the town's important history. Their most recent addition is a disused red telephone box, near the harbour, that houses historic photos and an audio guide to the town's past. The centre is always looking for new volunyeers to help out. The centre attracts people of all ages, abilities and interests |
---