Forty four Rotarians, family members and friends enjoyed a Christmas event at the Heronston Hotel.
President John McCarthy started the evening welcoming everyone to Rotary Bridgend's first evening event in twenty months. District Governor Elect Wayne Morgan said grace before everyone enjoyed a three course meal in the beautifully decorated function room at the hotel.
Following a quiz organised by Rotarian Alan Reeks, the entertainment for the evening started with an extract from a Dylan Thomas's narrative,' A Child's Christmas in Wales', most ably read by Rotarian Alan Jones. After this we were treated to the beautiful singing voice of Rotary's regular local soloist Sarah Morris, who sang four seasonal songs.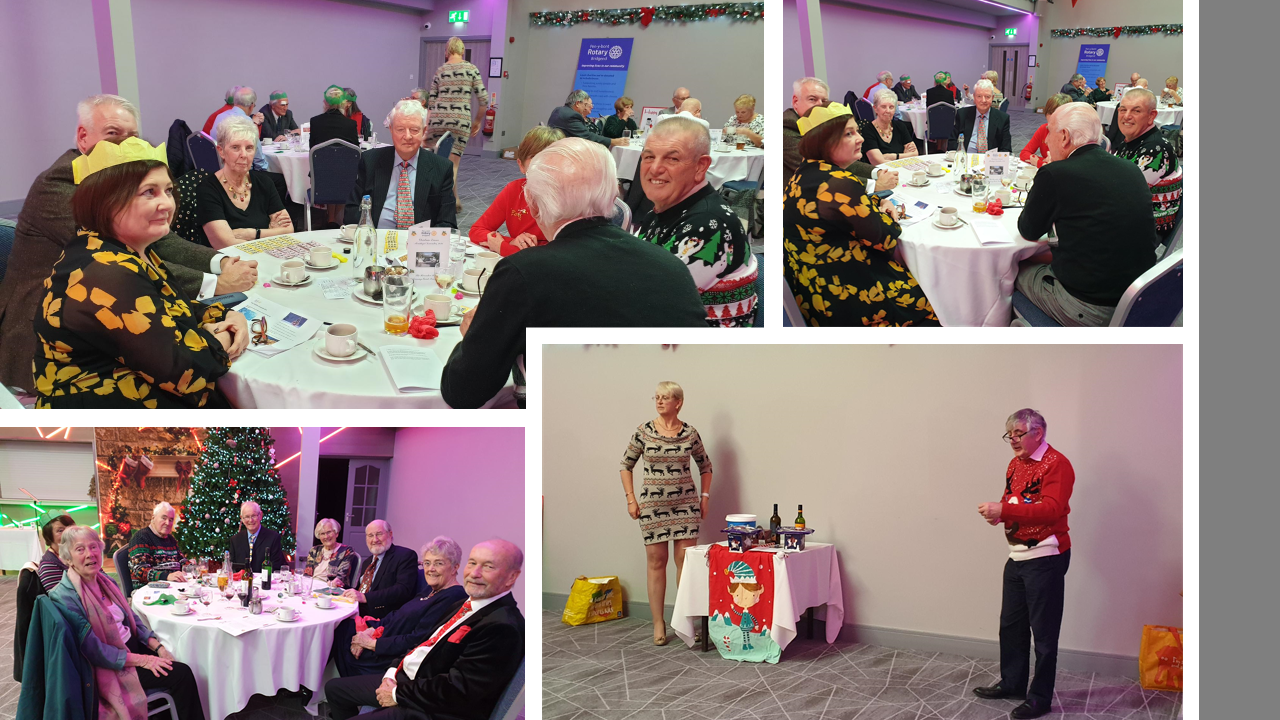 Rotary Bridgend's newest member Bob Dunlop was next to entertain with the poem, No Room at the Inn, both Scottish and English versions. It was now time for Santa to arrive bringing the Secret Santa presents for all to enjoy. After Santa left we then had the raffle draw organised by Rotarian Sonja Cain which raised £200 for Rotary charity projects.
The evenings entertainment was concluded by Rotarian Dr William Williams recital of the poem 'Twas the Night before Christmas', a fitting way to end a very enjoyable evening.