It was an easy going route to enable all abilities to take part. We were pleased to welcome three members from our neighbouring Rotary Club of Porthcawl.
Setting off from St John the Baptist Church in Newton, we headed off for Newton Beach passing the Grade 2 listed 12th Century St Johns Well (also known as Sanford's Well). On our way along the coast to Sandy Bay and Coney Beach, a surprise awaited our fourteen strong group- on passing Trecco Bay four dinosaurs appeared, luckily they were only intent on raising funds for the local RNLI association!!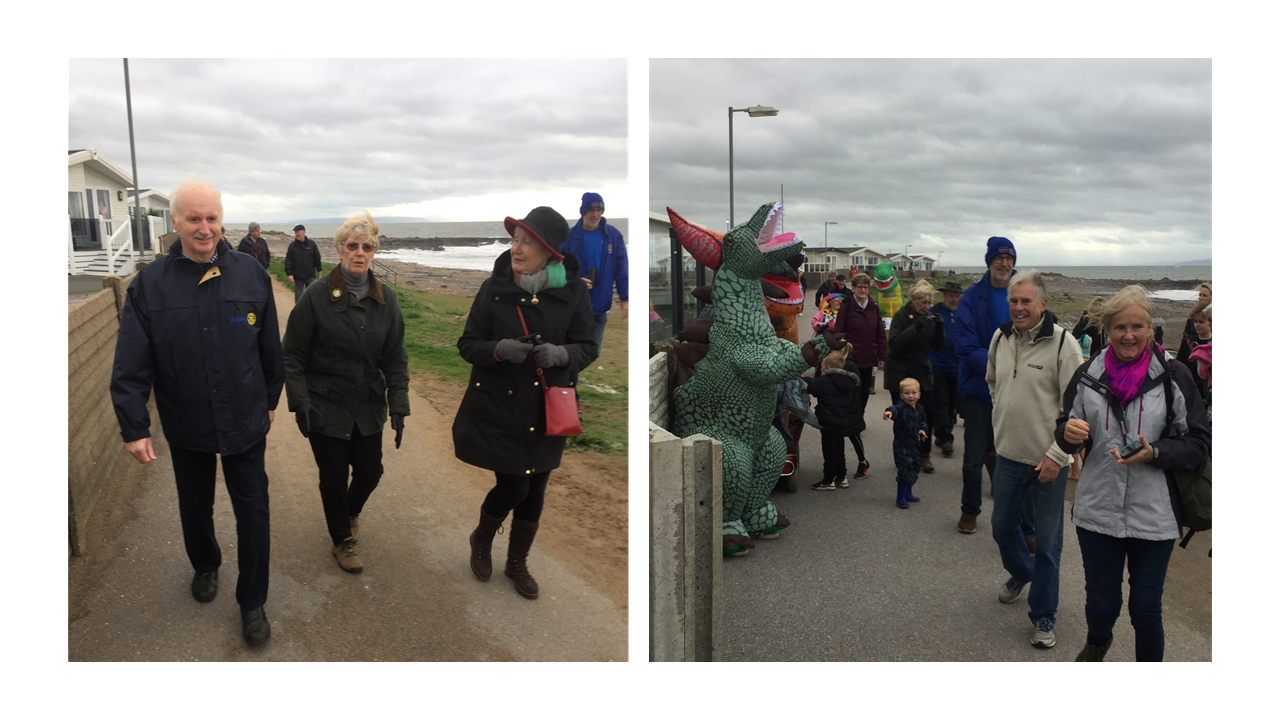 Onward along the historic 1887 Eastern Promenade, harbour, pier and light house (all presently being upgraded). Passing the iconic 1932 Grand Pavilion we headed to the Western Promenade and the end of the outward journey.
On the return a stop was made at Beale's Fish and Chip shop opposite Griffin Park, where an excellent meal was enjoyed.