This months Rotary Ramble took us to Aberthaw.
On a blustery dry morning, eight walkers and George the dog, set off east from Limpet Bay car Park following the disused power station sea defence.
Crossing over the River Thaw we headed on to the Grade 2 listed Lime works opened in December 1888 and operated until 1926. Whilst derelict its partial restoration in 2015 makes it a site worth visiting.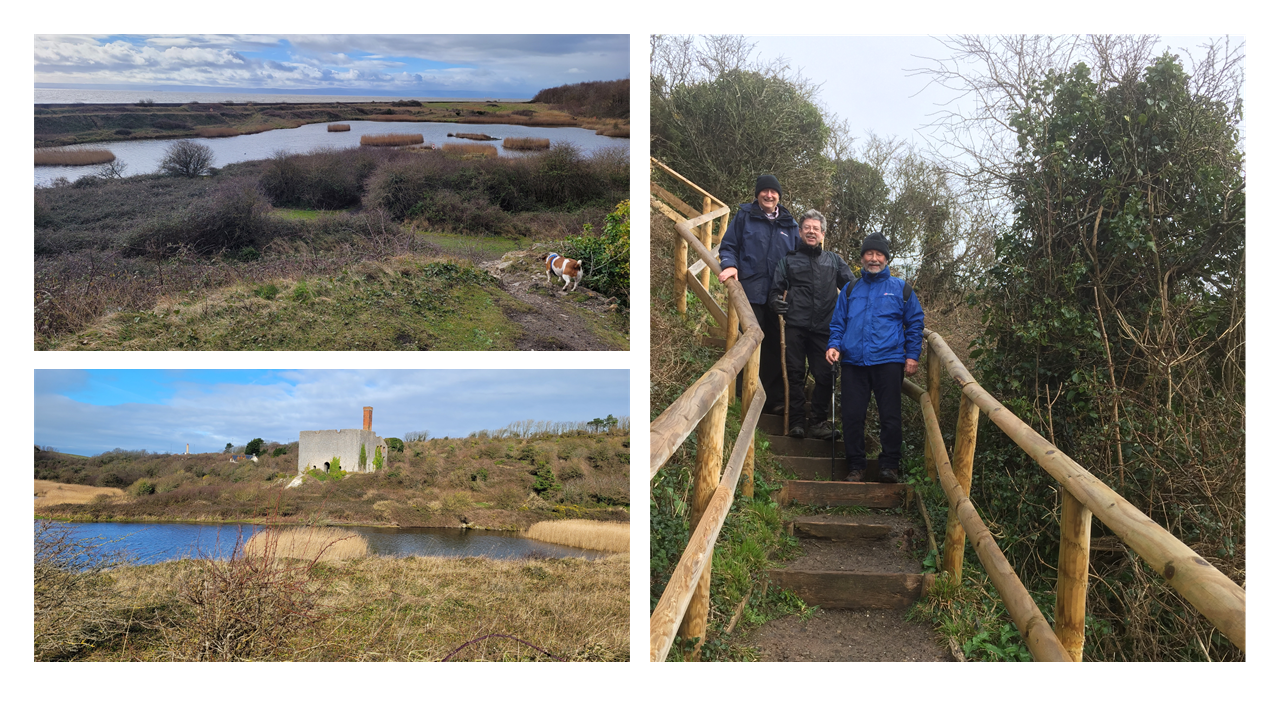 In front of the Lime works building are the beautiful ponds of The Leys, now a well maintained nature reserve. Taking the coastal path from the ponds, a short climb took us to the Fontygary Holiday Park set on the sea cliff edge allowing fine views across the Bristol Channel.
Retracing our steps, we made our way back to the car park and then a short drive to The Blue Anchor Inn, where the group had a very enjoyable meal and refreshments