On a bright and blustery morning, seven walkers and trusty hound Ben, set off from the Plough and Harrow Inn, Monknash. Heading down the lane to Cwm Nash, (Blaen Cwm Nature Reserve) a pleasant valley, we passed the remains of an old water mill on the way.
On reaching the sea, we turned east up a steep slope taking us along the coastal path across the cliff top. From the high vantage point, we enjoyed fine views of the local cliffs, Bristol Channel and Somerset hills. On to Nash Point we then turned left again, following the Brook that passes through the Cwm Marcross nature reserve and across the fields to Heol Las road.
We then continued on the Heol Las road for about three quarters of a mile back into Monknash.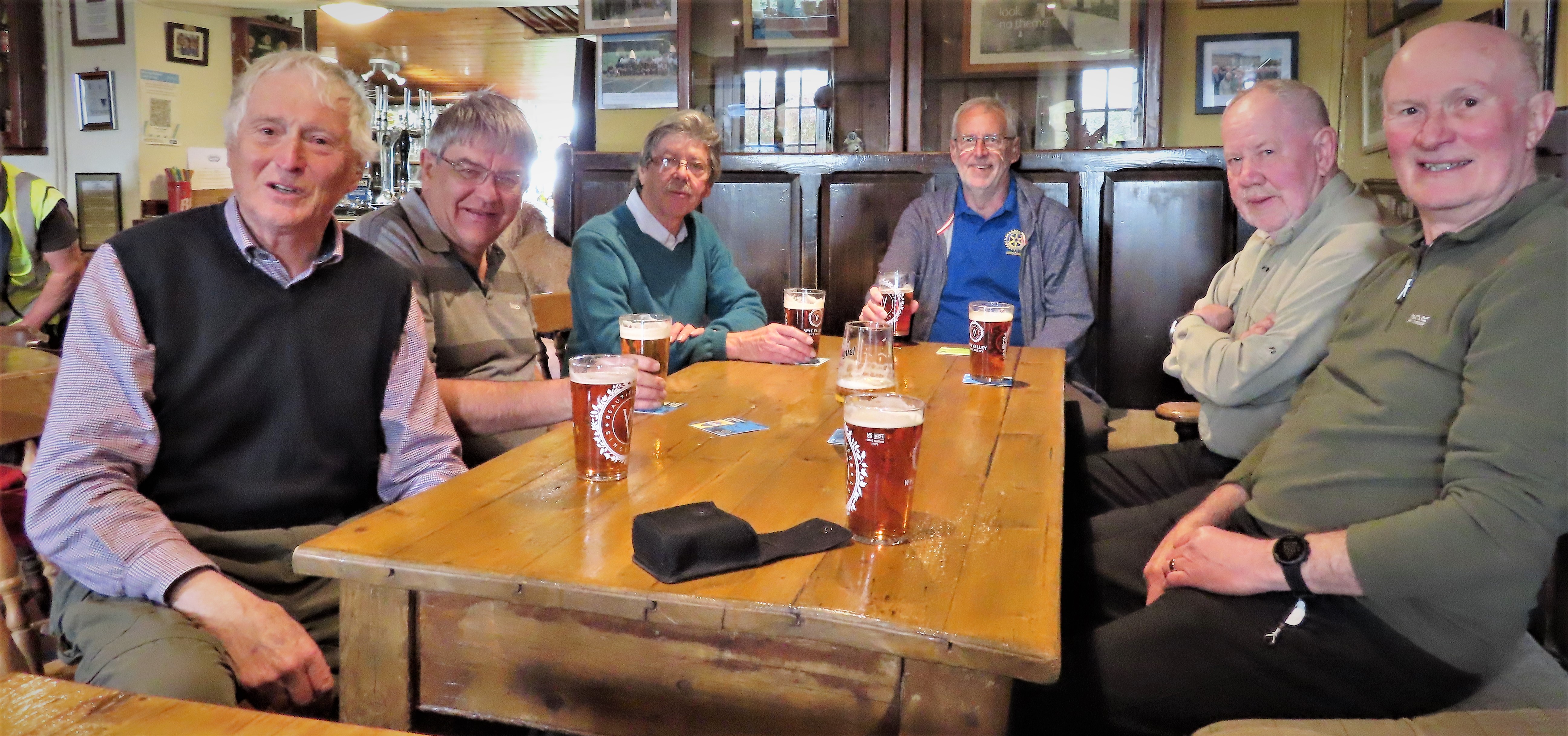 A meal, liquid refreshment and plenty of banter at the Plough and Harrow Inn, was enjoyed by all.