Awen Cultural Trust was established in 2015 as a charitable organisation with objectives to enhance cultural opportunities in Bridgend and the wider region. Their purpose is to make people's lives better by providing space and opportunity for people to enjoy vibrant cultural experiences that inspire and enhance their sense of wellbeing.
Richard began his career in television production and touring theatre before a local government career in leisure, arts, culture and tourism spanning 16 years. Richard took up the role of Chief Executive in October 2015. He oversees the strategic management of the trust and is responsible for its 190 staff across 18 different sites. Richard is married and has a son and daughter.
The Trust manages a number of well knowm venues, including Porthcawl Grand Pavilion, Maesteg Town Hall, Bryngarw Country Park and Blaengarw Workmen's Hall. They also run a number of projects, including the B-Leaf and Wood-B work-based initiatives for adults with learning disabilities. Awen Trust also runs all Bridgend library services.
Awen's model enables them to be more entrepeneurial and agile than operating services inside a local government framework. They are also able to access a greater range of funding opportunities. But it is not just about saving money but also improving the services provided. While operating as a business and generating a surplus, this is reinvested into such projects as the renovation of Maesteg Town Hall and Porthcawl Grand Pavilion.
Richard's colleague, Aled Williams, gave an insight into the works being undertaken at Maesteg Town Hall. Recognised as one of the finest town halls in south Wales and supporting many activities, the Hall means a great deal to the local community.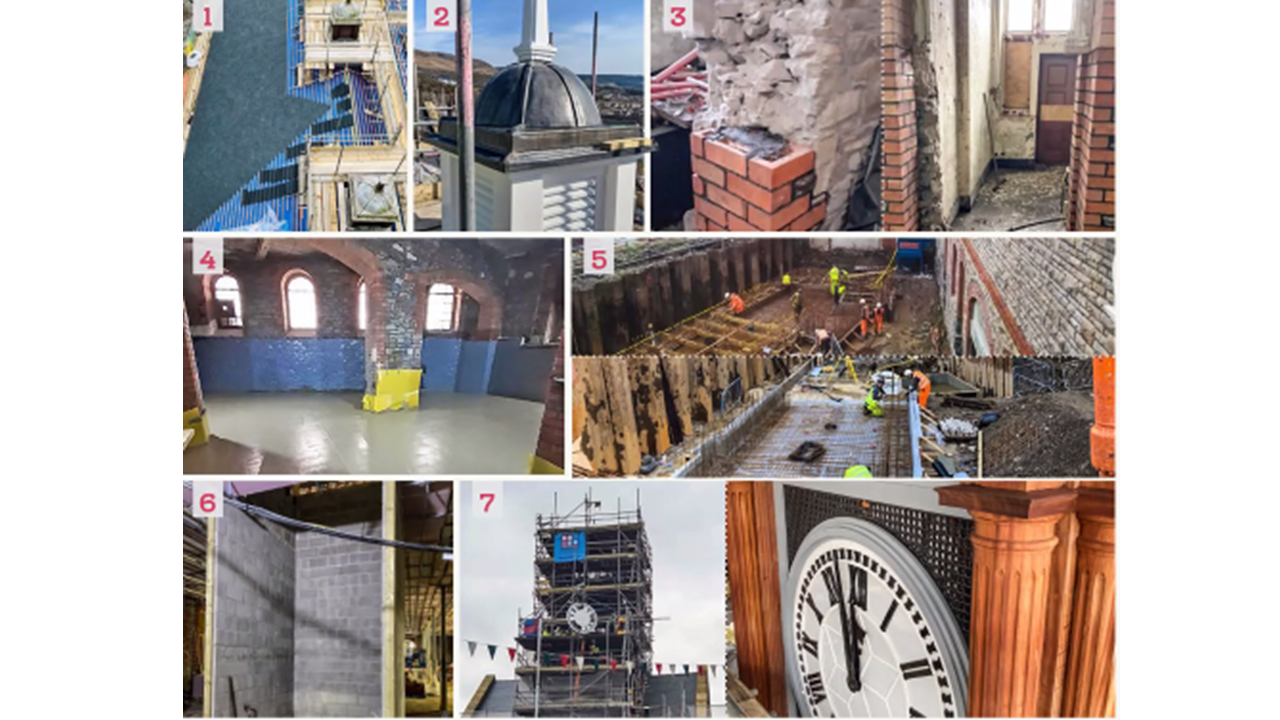 Works being undertaken includes fitting of a new roof, uncovering ground floor windows, a new concrete floor in the market hall, ground work in readiness for a new atrium structure and restoration of the clock tower.
More information about the Awen Charitable Trust can be found on their website - Awen Wales (awen-wales.com)