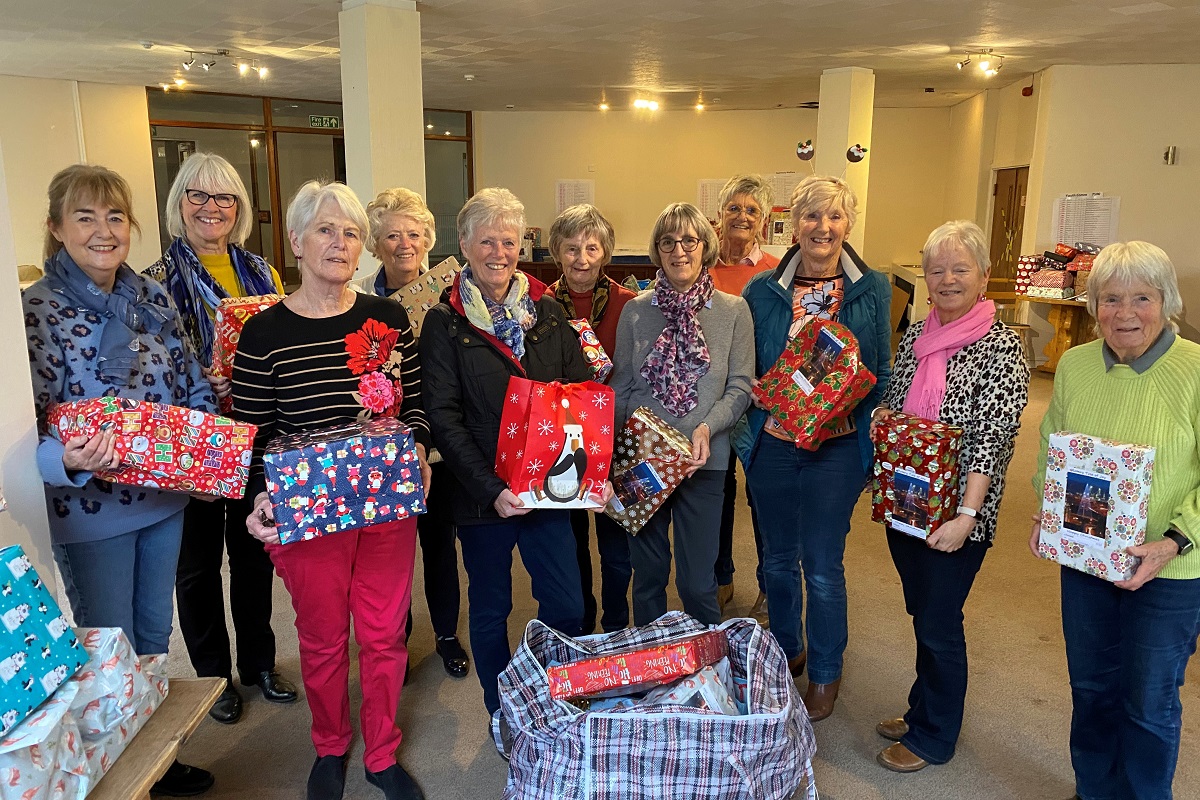 Inner Wheel members sorting the presents for onward distribution (photograph by Rotarian Jerry Girard).
More than 500 presents have been donated by islanders for disadvantaged children to open on Christmas Day.
Islanders picked up a tag from local businesses, purchased the gift and then returned it so that it can be distributed to the agencies and schools.
The Tree of Joy campaign has now been running in the Bailiwick for 27 years and 14,000 Guernsey children have received a present on Christmas Day when perhaps they would otherwise not have done.
Please click HERE for Channel TV coverage of the sorting of the presents.