An incredibly exciting and well supported Area 3 Quiz Final! Only one point separated the teams from round two with Bridgend just holding the advantage. In the penultimate round, however, it looked like we had snatched defeat from the jaws of victory, going into the final round trailing by four points.
But of course we should never have doubted a team with the calibre of Mike, Graham and Carwyn!. A spectacular turnaround in the final round saw Bridgend claim victory by 37 points to 36.
The route to an excellent win and Bridgend now go forward to represent Area 3.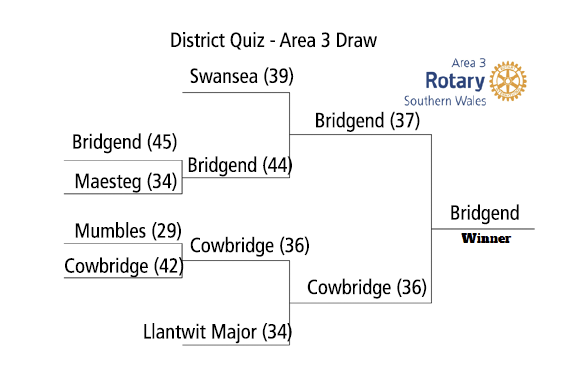 Thanks were given to Cowbridge for a superbly competitive final and to Bob Wilson for his organisation and hosting.