We Welcome Our New Associate Member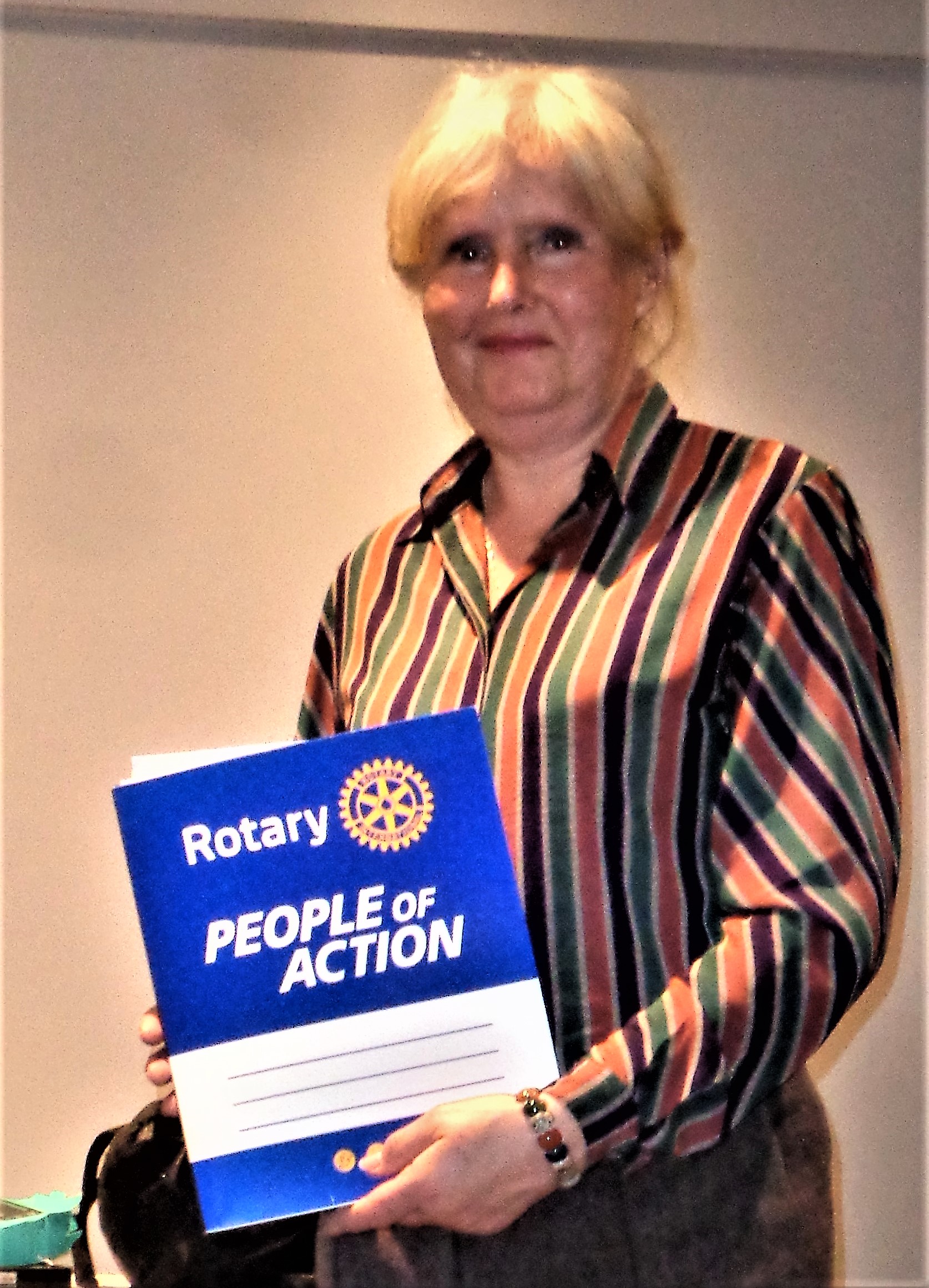 All in Rotary Bridgend are delighted to welcome our latest associate member, Lesley Dunlop, wife of Rotarian Bob.
Muder By Poison - Ted Richards
Ted is a retired chemist and toxicologist specialising in regulatory affairs, chemical risk assessment and industry association work. He gave a fascinating insight into the effects various poisons and nerve agents have on the human body.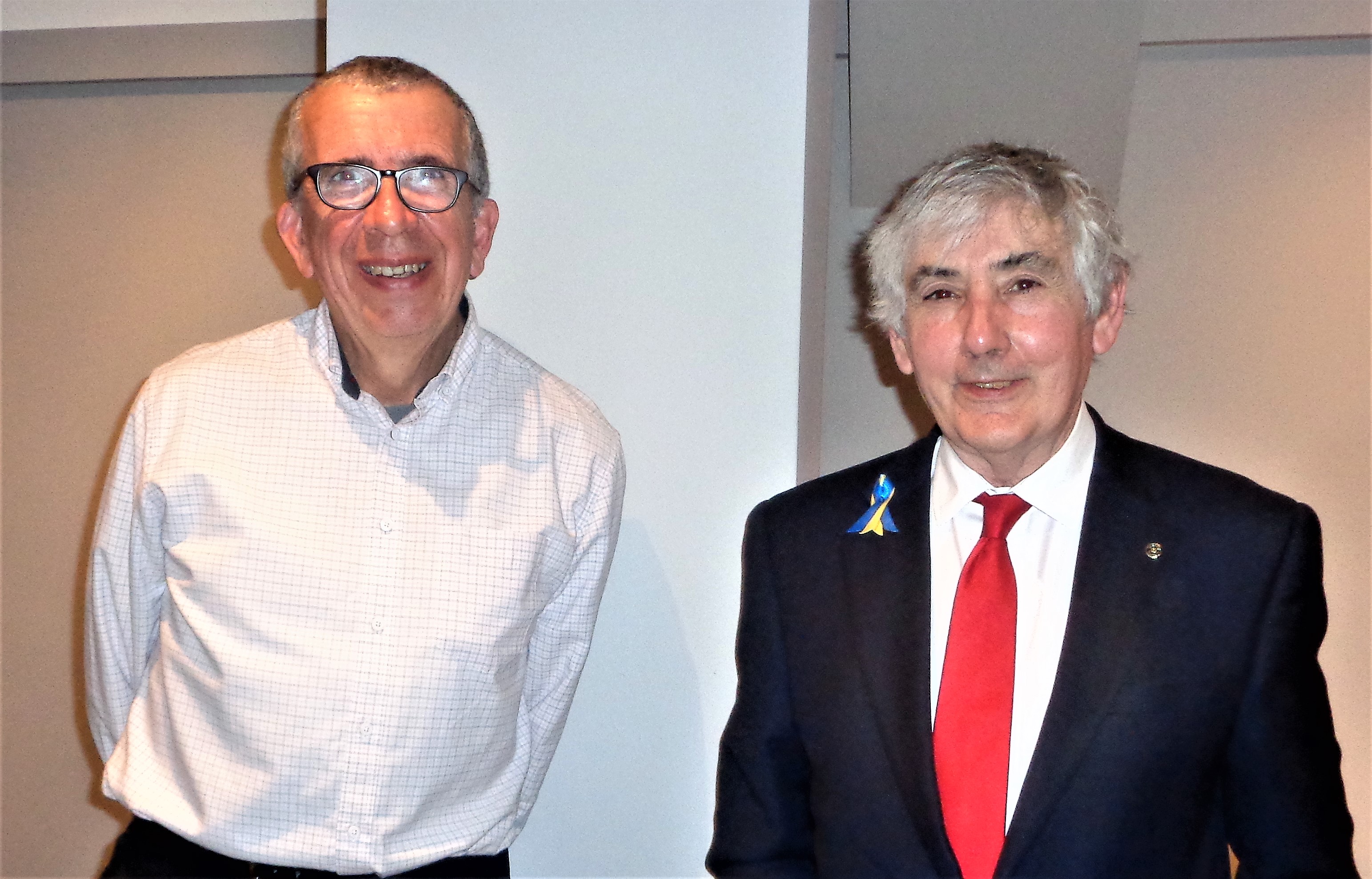 Pictured here with President John, Ted told of some famous murderers and murders, including those thought to have been carried out by inteligence agencies. A key message if you move abrioad, don't talk ill of your home country in public!