To commemorate the Platinum Jubilee a decision was made by Rotary Bridgend to plant some trees.
Rotarian Edwin Brewer (who is also a Volunteer at Bryngarw Park) arranged on behalf of Rotary Bridgend getting permission from Bryngarw Park to plant young tree saplings in a prominent position and procured the saplings from a reputable grower. The saplings, three each of silver birch, rowan and lime, arrived in Bryngarw two weeks ago and were planted in a very public position adjoining the main car park, replacing mature trees that had recently been felled due to disease.
The holes had been dug in advance by the Park Rangers to allow President John to perform the planting ceremony (with a new spade for the occasion) in front of a gathering of some 20 plus Rotarians and Bryngarw Park Volunteers. Each sapling was positioned, roots covered with soil which was "firmed up" with some delicate footwork by President John. Over the weekend the saplings will be watered and a protective plastic shield temporarily put around each.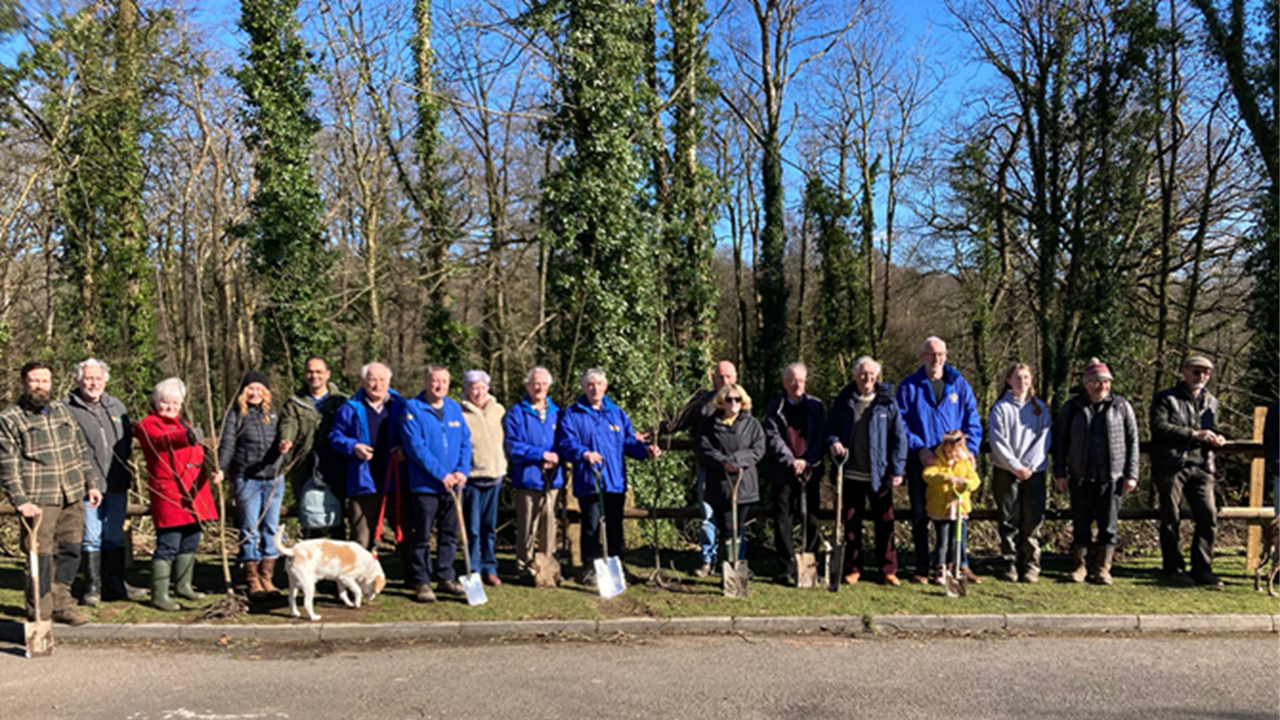 President John, and Rotarians Hopkin Joseph and Edwin Brewer were interviewed afterwards on video.
The trees should record The Queens 70 years on the throne for at least 100 years to come; Rotary Bridgend soon celebrates it's 100 birthday with this Planting Ceremony one of many hundreds of Events to look back on.