This Month's Rotary Ramble took us to The Knap at Barry.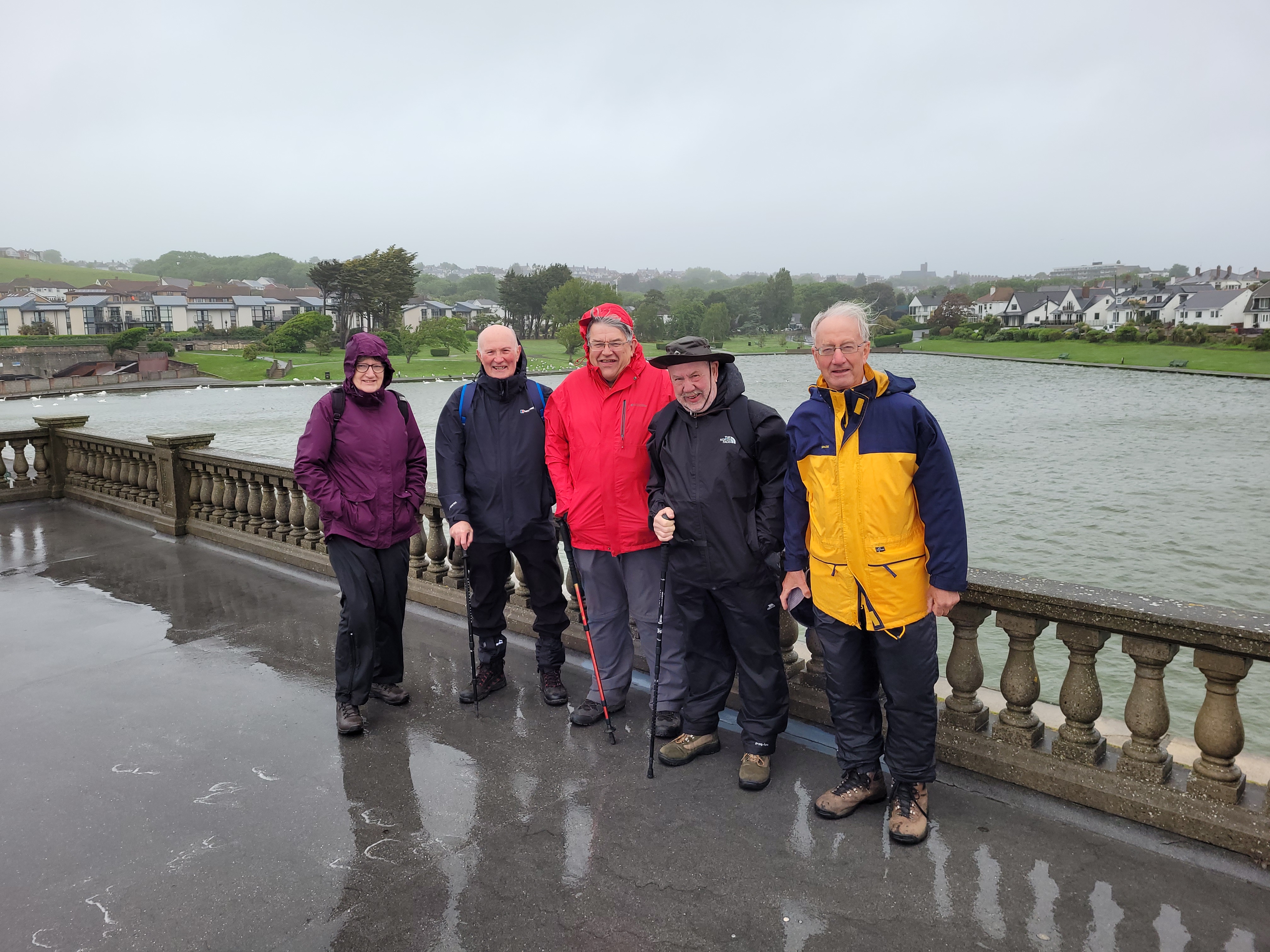 From the Knap our group headed east to Cold Knap point, weather wet and windy, but that didn't deter the six ramblers, from enjoying the surrounding area. This included the large pool designed in the shape of a Welsh Harp, with its fifty plus swans bobbing on the choppy waters and the tidal Barry Harbour.
Heading on to Romilly Park, we passed through the well maintained and landscaped community area, exiting on the other side through the 1920 stone circle, established for the Welsh Eisteddfod. This route took us up to Barry Castle remains, dating back to the Thirteenth Century.
Making our way into Porthkerry Park and through the woods, we headed down to the stony beach. At this point the rain eased, so we stopped for a welcome coffee at the local café, with views of the Viaduct. This amazing structure which was completed in 1896, has 16 arches at 50ft wide and stands at a height of 110feet. We then continued to the beach and up the Golden Stairs, along the cliff top coastal path and back to the Knap.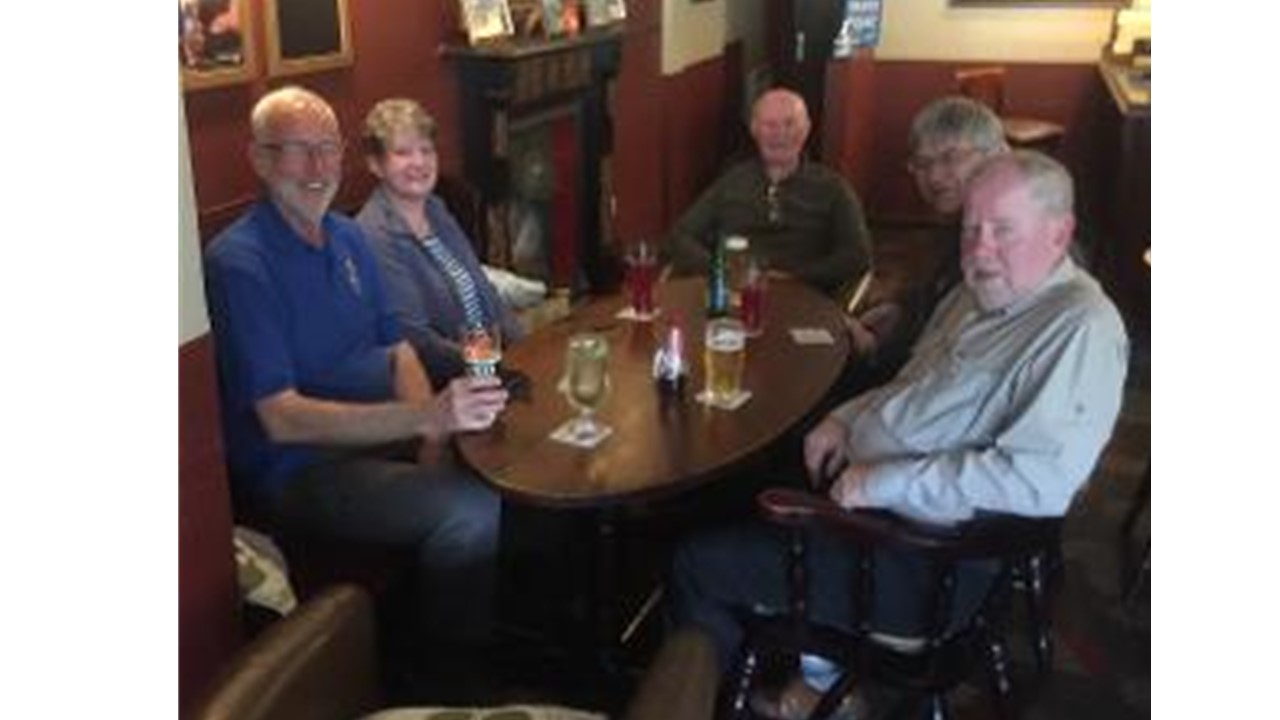 On our return to Bridgend, The Boverton Castle Inn was our stop for an excellent lunch and liquid refreshment.