Some jokes from the evening
What's Irish and stays out all night? Paddy O'Furniture. (from Dave Potter)
Why do leprechauns hate running? They'd rather jig than jog.
Why do leprechauns love to garden? They have green thumbs!
How do you know if an Irishman is having fun? He's Dublin over with laughter!
What is a huge Irish spider called? Paddy Long Legs.
Why shouldn't you borrow money from a leprechaun? Because they're always a little short.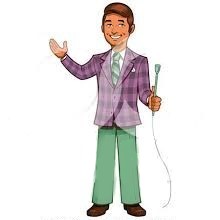 Dave (Paddy) O'Programme