WE WANT YOUR OLD COATS!
We are collecting unwanted coats. Coats needs to be clean with all zips and buttons complete and working. So if you have a warm coat, waterproof, gilet or fleece for adults or children please drop it off at one of the collection points. We only want coats you would wear yourself.
COLLECTION DATES:- 8th-21st NOVEMBER 2023

You can drop off your old coats at one of our collection points:-

• The Woodman Inn, Warrengate, AL9 7TT
• Brookmans Park Golf Club, AL9 7AT
• Christ Church, Little Heath, EN6 1JN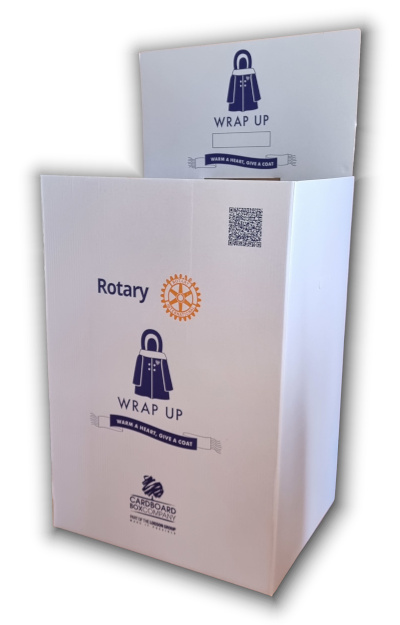 So if you have a coat you no longer wear - we want it! Please drop it off at one of the collection points. We'll sort them and send them to charities that work with people who need them.
All suitable coats will be given to charities to be distributed to Homeless Shelters, Refugee Centres, Organisations supporting the Elderly, Women's Refuges, Children's Centres and other charities helping people in crisis.
Rotary working in the Community for the Community.