Future events in Rotary District 1240
completed events
Sat 06/06/2020 -
RI Convention - Honolulu
Wed 10/06/2020 -
Kids Out
Thorpe Bay - Approximately 700 children descend on Southend for a day out hosted by Thorpe Bay Rotary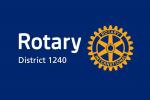 Sat 13/06/2020 -
District Assembly - Online using Zoom Webinar
Due to the Coronavirus Pandemic, the District Assembly will be held via a Zoom Webinar. We are delighted to announce that the Incoming RI President Holger Knaack will be joining the event.
more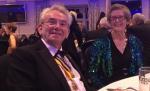 Tue 16/06/2020 -
President Richard's virtual event
Chelmsford Mildmay - via Zoom
more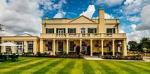 Wed 24/06/2020 -
Thorpe Bay Rotary Handover
Thorpe Bay - Our annual Handover celebration at the Lawn, Rochford, SS4 1PL
Sun 28/06/2020 -
Cancelled - District Handover at Colne Valley Golf Club
Due to the current pandemic, the District Handover event for this year has been cancelled.
Wed 01/07/2020 -
District Service Committee/District Executive Committee Meeting at Writtle College Sports Centre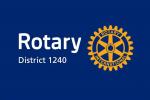 Wed 15/07/2020 -
District Forum - Online Zoom Meeting
more
Fri 02/10/2020 -
District Conference - Five Lakes Hotel and Conference Centre
Keith's District Conference is held nearer home this year.
more
Wed 28/10/2020 -
District Service Committee/District Executive Committee Meeting at Writtle College Sports Centre
Thu 19/11/2020 -
Incoming Presidents' Initial Meeting - Writtle College Main Hall
Sat 21/11/2020 -
'Special' District Forum - Writtle College Main Hall
Wed 03/02/2021 -
District Service Committee/District Executive Committee Meeting at Hamptons Sports and Social Club
Tue 23/02/2021 -
District Forum - Writtle College
Tue 27/04/2021 -
Combined District Service Committee/District Executive Committee Meeting at Hamptons Sports and Social Club
Fri 07/05/2021 -
Volunteer Expo in Birmingham
A public facing event showcasing the work of Rotary
Sat 15/05/2021 -
District Forum - Writtle College
In the main college building
Sat 12/06/2021 -
RI Convention - Taipei
Sun 27/06/2021 -
District Handover at TBA