Wed 27/10/2021 -
District Service Committee/District Executive Committee Meeting at Writtle College Sports Centre
more
Fri 29/10/2021 -
Corporate Membership Evening
Learn how to encourage Corporate Members into your club together with the benefits and flexibility this membership can bring.

Mon 15/11/2021 -
District 1240 Membership Meeting
The Bi-monthly meeting of the team
Sat 20/11/2021 -
District Forum - Writtle College
Sat 20/11/2021 -
Fun Quiz and Raffle for BOSP
Brentwood Breakfast - Fun Quiz and Raffle in aid of Brighter Opportunities for Special People (BOSP) 20 November 6.30pm for 7pm start Shenfield Parish Hall 60 Hutton Road Shenfield CM15 8LB Tickets incl Fish/Chicken/Veggie & Chips supper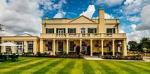 Thu 25/11/2021 -
30th Charter Celebrations
Thorpe Bay - Our Handover has been delayed twice together with our Charter Celebrations so what better than a combined Charter & Christmas Party to shake off the Covid and lockdown blues. Join us for a great evening of food and fellowship.
Fri 26/11/2021 -
Area 1 Virtual Meeting
Monthly Area 1 Meeting
Mon 06/12/2021 -
Santa is coming to Ingatestone
Ingatestone - Santa & his helpers will visit the Ingatestone, Margaretting & Mountnessing areas; plus Ingatestone Market Place on Sat. 11th Dec. See schedule
Sat 11/12/2021 -
Rotary Christmas Concert at Chelmsford Cathedral
The annual Christmas Concert

Sun 12/12/2021 -
Ingatestone Christmas Market
Ingatestone - This popular popular Christmas event returns in December, having been cancelled last year. There will be lots of stalls with items to interest you, including many food stalls plus some entertainment
Wed 02/02/2022 -
District Service Committee/District Executive Committee Meeting at Writtle College Sports Centre
Sun 20/02/2022 -
Foundation Lunch - at TBA
Tue 22/02/2022 -
District Forum
This meeting will take place on Zoom
Sat 09/04/2022 -
Foundation Seminar - Writtle College Main Hall
Tue 26/04/2022 -
District Service Committee/District Executive Committee Meeting at Writtle College Sports Centre
Sat 14/05/2022 -
District Assembly - Writtle College