14/09/2017
Conference Programme and Speakers
.
The programme is looking good and promises to be a stimulating, informative and entertaining weekend.
---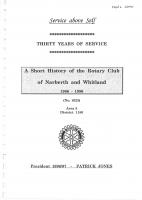 13/09/2017
Hurricane Irma Update from Disaster Aid UK&I
.
Disaster Aid UK & Ireland (based here in D1285) has launched an appeal to raise funds for aid to those communities in the Caribbean affected by Hurricane Irma.
---