Future events in Rotary District 1285
completed events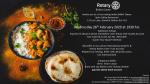 Wed 26/02/2020 -
Indian Buffet Dinner
Bolton Lever - Bolton Lever Rotary Club invites you to A Fund raising Indian Buffet Dinner
more
Sun 01/03/2020 -
District Youth Speaks Final
Youth Speaks District Final at Sunday, 1st March 2020, 1.00 pm to 5.00 pm, at Forest Hills Hotel, Overton Hill, Frodsham, WA6 6HH

Sat 14/03/2020 -
Wine Tasting Evening - 7pm at Port St Mary Town Hall
Rushen & Western Mann, IOM - Social event - wine tasting, buffet, music and a quiz. Tickets £22.50 each
Sat 14/03/2020 -
Charity Ball
Poynton & District - Diamond and Pearls Theme Night, at the Deanwater Hotel, Sat 14th March, 7.15pm, dining at 8pm
more
Sun 15/03/2020 -
SWIMATHON
Macclesfield Castle - 50th Annual Swimathon. Venue - Macclesfield Leisure Centre, Priory Lane, Macclesfield
Wed 18/03/2020 -
District International Rally
District International Rally is being organised by the District International Team for March 2020. This will be the return of such an event after a gap of over 4 to 5 years.
more
Sat 21/03/2020 -
PEPS
Presidents-elect preparation (PEPS). Venue: Swinton Park Golf Club

Wed 25/03/2020 -
Wine Tasting and Dining @ Broadoak Hotel
Tameside - Tameside Rotary are hosting a Wine Tasting Dinner to raise money for "LendwithCare"
more
Wed 15/04/2020 -
District Council Meeting
At Swinton Golf Club, 25th March.
Fri 24/04/2020 -
A Night at the Races
Middleton - Charity Race Night and Prize Draws
more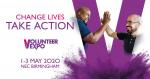 Fri 01/05/2020 -
Rotary Volunteer EXPO
Rotary in Great Britain and Ireland's annual event is being transformed. Rotary is launching Volunteer Expo; a new, national, public-facing event to get people volunteering!
more
Sun 10/05/2020 -
Meal Packaging for Rise Against Hunger
Sandbach - Our club is hosting the event on 10th May 2020 to package 60,000 meals.
more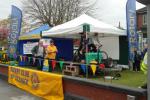 Fri 15/05/2020 -
24Hr Sponsored Tandem Ride 15th-16th May 2020
Alsager - 24Hr Static Tandem Ride - Open to all charities - Details on main page
more
Sat 23/05/2020 -
Alsager Animal Safari
Alsager - Alsager Rotary, Inner wheel and Tangent clubs are running the much loved Animal Safari once again.
more

Sun 28/06/2020 -
Saddleworth Show WILL RETURN 2020
Saddleworth, W. Yorks. - The Saddleworth Show returns with Family attractions and events. Following on from last years success.
Sat 24/10/2020 -
District Conference
D1285 conference in Harrogate Oct 24th to 25th 2020