Eight year-old Isabelle raises funds for ShelterBox
Isabelle Mayhead aged 8 of Oakfield School has organised a bring & buy sale at her school to raise funds for Rotary's ShelterBox scheme.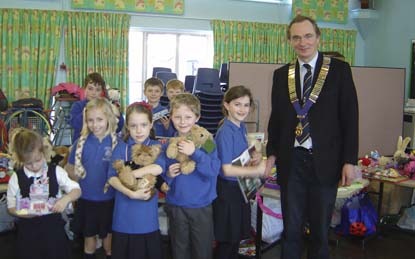 One Sunday early in February, Isabelle & her mum attended the annual schools Education Sunday Service at Windsor Parish Church and heard from Sally Stevens Editor in Chief of Berkshire Media Group about the Shelter Box collection organised by The Rotary Club of Windsor & Eton which featured in the Royal Borough Observer newspaper. David Shaw the Rotary PR Officer & chairman of Windsor Parish Church Management Group was in the Church Choir & Isabelle decided to donate the proceeds from her sale to ShelterBox via The Rotary Club of Windsor & Eton.