Rotary offers a wide range of Youth Competitions and Programmes. Please click on the below links to find out more information and contact your local Rotary Club to find out more about what is happening and when in your local area.
Young Chef Competition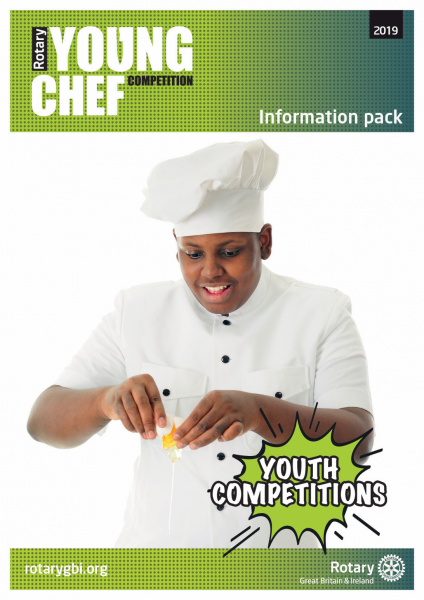 Fancy yourself as a budding cook?
The Rotary Young Chef competition, sponsored by Filippo Berio, gives entrants the chance to put their culinary skills to the test and be judged by leading industry professionals.
Entrants plan and cook a three course meal, develop their food presentation skills and gain experience in high pressure situations.
Whether you're keen for a culinary career or just an enthusiastic home cook, this competition is a fantastic opportunity.
Young Writer Competition
This competition offers participants chance to express themselves and get creative with the written word.After being given a theme, participants can choose to write fiction
or non-fiction, a story or a poem.
It's a chance to be imaginative.


Young Photographer Competition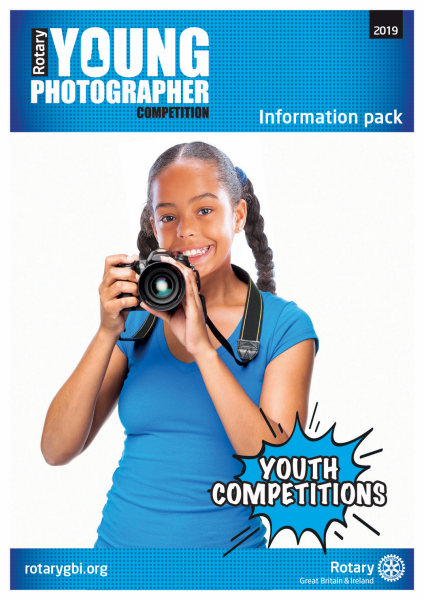 Photography has the power to capture special places, moments and memories.
The Rotary Young Photographer competition gives participants the chance to express themselves through photography, interpret the competition's annual brief in an imaginative way and experiment with digital and traditional methods.






Youth Speaks : A Debate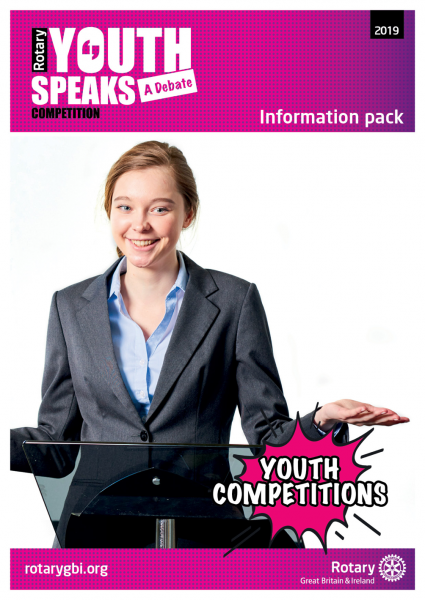 Challenge your public speaking abilities and perform, persuade and entertain the audience with your display of wit and knowledge of a topic.
In teams of three participants present arguments and points of discussion, before taking questions from the judging panel who are, themselves, skilled orators.
Participants can select a topic which is important to them, giving them an opportunity to delve deep into research, formulate ideas and build confidence.
RYDuS (Youth Development under Sail)
A District 1040 RYDuS voyage is a residential, character building experience which challenges young people and steers them towards becoming self-confident, well balanced individuals.
It uses the traditional practices of seafaring as a tool for personal and social development.
Young Citizen Award
These awards recognise young people under the age of 25 who have demonstrated their commitment to citizenship, goodwill and understanding through various activities.
The awards can be for individuals or groups, for projects and initiatives that showcase positive citizenship and the important responsibilities assumed by young people.
Nominees do not necessarily have to be working on a Rotary project to be eligible, they just have to be recognised by a local Rotary club as worthy of nomination.
Technology Tournaments
Technology Tournaments are one day events for multiple teams of four students to engage with Science, Technology, Engineering and Maths (STEM) by collectively solving a previously unseen technology task.
Rotary also offers Junior Technology Tournaments for younger pupils in partnership with the Rochester Bridge Trust.
Each team is required to design, develop, build and then test their solution, with the tournament offering a fun way to develop team building, communication and time management skills.
All the above competitions have the full support of your local Rotary which will back you through your progression in the various stages. Contact your nearest club and see what happens!
RYLA (Rotary Young Leaders Award)
RYLA is a leadership development course. It is not an outward bound course! Yes, a lot of the activities may take place outside but it is about using a variety of activities, both in and outdoors to develop you as an individual, as a team member and as a leader of a team in a safe and enjoyable environment.