The ShelterBox scheme provides practical assistance to people all over the world who suffer from natural disasters such as earthquake, fire and flood. ShelterBox also plays a significant role in areas of conflict. Boxes containing a shelter and vital survival equipment are flown to the area, usually accompanied by a small Shelterbox Response Team (SRT). Deployments are carried out with local and International NGOs. Using the global network of Rotary Clubs ensures aid is efficiently and rapidly delivered to those most in need.
The scheme was originated by the Rotary Club of Helston-Lizard in Cornwall, but is now an official Rotary International Partner that carries the Rotary emblem across the world. There are also affiliated ShelterBox groups in other parts of the world, all working closely with HQ in Cornwall.

Read the latest Shelterbox News
Promote Shelterbox in your area
Young ShelterBox is a popular charity with schools and Scout groups, with special educational resources for teachers and Scout leaders on ts own web page.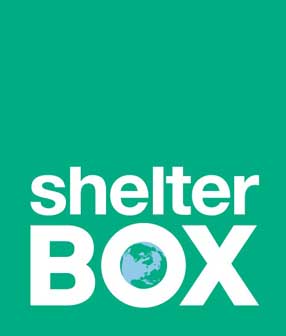 Clubs wishing to borrow the Shelterbox promotional material can now do so from a point near to home, by clicking on the green box and downloading the information sheet.