Rotary Scholars
This is the world's largest privately sponsored international scholarship programme. Some US $320 million has been spent on 30,000 international scholarships since the program began in 1947.
Return to the Rotary Foundation homepage
Rotary Scholarships, funded by Global Grants, are designed to further international understanding and goodwill, and provide for study abroad for one year in one of the 162 countries and 35 geographical regions where Rotary clubs are located. Some 1,200 scholarships are available each year from clubs and districts worldwide.
During their studies abroad, Rotary Foundation Scholars are hosted by a club local to their place of study. They will have opportunities to take part in club activities, meet the other Rotary scholars hosted in the district and to visit other clubs to speak about their studies and career aspirations.
Read about the Rotary Scholars in 2017/18
Read about the application process for a scholarship for study in 2018/19
Scholars' graduate courses must fit within one or more of the Rotary Foundation Areas of Focus and the scholars must be intending to work in these areas after graduation.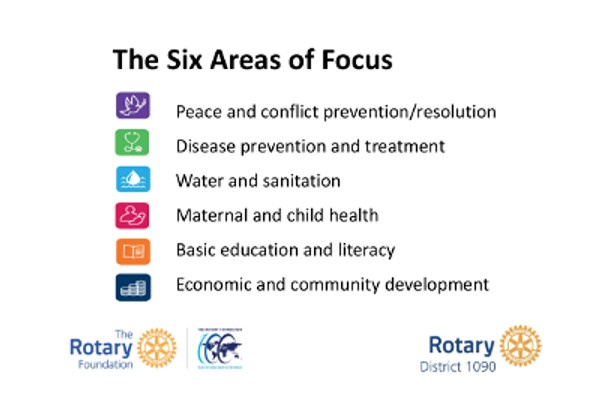 We are extremely fortunate to have a large number of Scholars visiting our District each year. The University of Oxford, with its world-wide reputation for excellence attracts a high number of Rotary Scholars, but the other four universities within our District, Oxford Brookes, Reading, New Bucks and Brunel Universities, have proved popular with an exciting range of relevant courses.
updated Jan 2018
Contact Tim Hibbert about this page: