District Co-ordinator: Jon Davey (Windsor & Eton)
Each year hundreds of young people take part in Club and Rotary District competitions that culminate in the Regional and Rotary GB&I Finals, when participants travel from throughout Rotary GB&I to take part. For full details and entry forms see below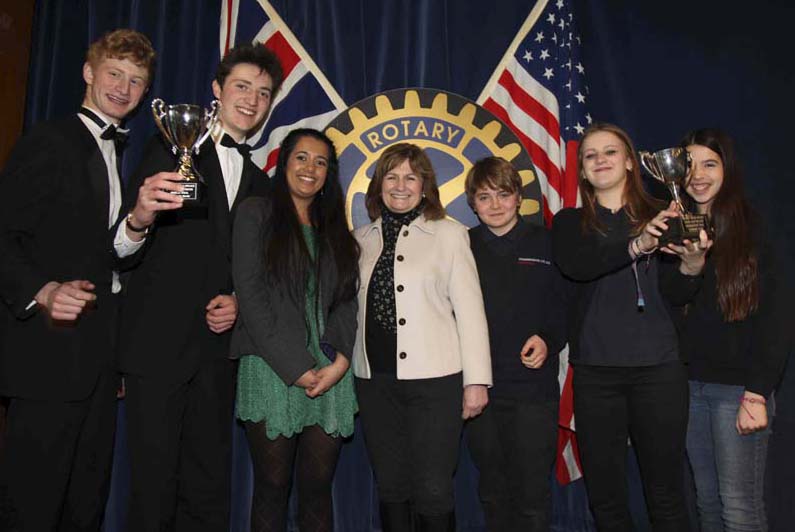 The competition is held in 2 age groups: Intermediate (11-13 years) and Senior (14-17 years) and involves a team of three young people. The Chairman controls the meeting and introduces the Speaker, who delivers a short address on a topic of his or her choice. The Speaker is thanked by a third person who delivers a Vote of Thanks.
Club competitions begin in the Autumn Term and progress to Rotary District Competitions. The date and venue of the 1090 District Final will be announced shortly.
The District Finals are followed by Regional events where winners from four or five Rotary Districts compete for a place in the Rotary GB&I Final.