Young Chef
ROTARY YOUNG CHEF COMPETITION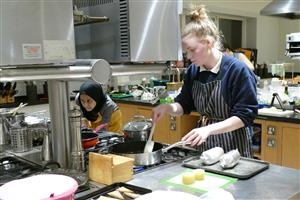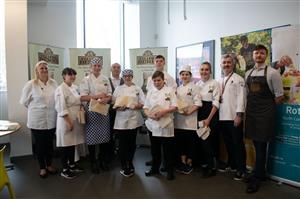 The Rotary Young Chef competition aims to encourage young people to develop cookery skills and consider healthy eating options and to prove their ability to cope in a demanding competitive situation.
The competition is open to all students in full time secondary school education. This competition is intended for amateurs; for the purpose of the competition, an amateur is considered to be a person who is not in full, or regular part time, employment in the catering trade. Eligible entrants who have been temporarily employed by restaurants during the school holidays may take part. The competition is NOT open to students who are enrolled on a full-time catering course studying for a qualification above "A" level (or equivalent) standard.
Students must be aged between ages 11 and 17 on the 31st August 2019.
Individual Rotary Clubs have local heats and the winner of the local heat is entered into the District final which will be held at Bettys Cookery School in Harrogate on the 4th February 2020 from 5pm.
The Regional Final will be at Leeds City College Printworks on the 14th March 2020 from 10am.
Click here to download an information pack.
Click here to download a registration form.
Contact your local Rotary Club for information on local heats.