Friendship Exchange
2021 - District 1070 to South Africa
A Rotary Friendship Exchange visit has been organised with District 9350. The district covers the area in South Africa from the Garden Route on the southern coast round the Western Cape and Cape Town where most of the clubs (66) are located. The District extends into Namibia where there are 5 clubs and Angola where there are 3 clubs. Given the huge geographic distances it is probable that the majority part of the Exchange will be focused around the Western Cape area of Southern Africa.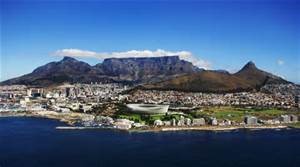 The Exchange will enable us to understand the excellent work that District 9350 do both locally and internationally. The visit to South Africa has been postponed from 2020 due to the Coronavirus pandemic. The visit to South Africa will take place in November 2021 and they will come to D1070 in August 2021.
There will be an opportunity to visit Table Mountain which offers spectacular views of the surrounding coastline where the Atlantic and Indian Oceans meet, Lions Head as well as Robben Island where Nelson Mandela was imprisoned for over twenty years. We will see first-hand the progress that the country has made since the end of apartheid as well as visiting the more traditional areas such as Stellenbosch, famous for its vineyards and wines. The southernmost point of Africa the Cape of Good Hope is just to the south of Cape Town. Hermanus along the Garden route is a famous spot for watching whales from the shore in the month of November.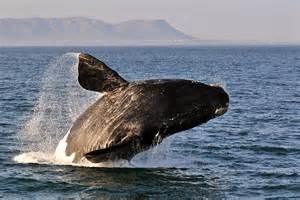 Background Information on Rotary Friendship Exchange:
The Rotary Friendship Exchange programme gives Rotarians and their families the opportunity to host and visit Rotarians around the world. This chance to experience other cultures and make lasting friendships may also provide opportunities for other international activities and service projects. Friendship exchanges may evolve from individual Rotarian, club or district initiatives. This article relates to district friendship exchanges.
Exchanges are arranged by District Organisers who in our district are members of the District International Committee, chaired by Joel Weaver. Districts throughout the world may signal their interest in visiting another district and their willingness to host an incoming team. Visiting teams outbound and inbound normally comprise 6 Rotarian couples or the equivalent, staying in the host district for approximately 2 weeks as the guests of 4 different clubs. Each club involved provides host families for 3 or 4 nights and prepares a varied programme of sight seeing, entertainment and cultural visits etc., sometimes with the cooperation of neighbouring clubs. Information on age, background and interests of participants is communicated in advance and every effort is made to ensure compatibility of host and guests.
Contact Ian Clarkson about this page: