For a number of years District 1070 has supported Rotary's Kids Out day – which is always the second Wednesday in June – by coordinating the participating Clubs visit to Wicksteed Park Kettering for a day of fun and frolics for around 2000 disabled/disadvantaged kids. From its early days Rotary has supported the event, which was initially started by the Liverpool taxi drivers clubbing together to take the children of mariners at sea out for the day before the Moores family of football pools and stores fame started to sponsor it and involved Rotary in the administration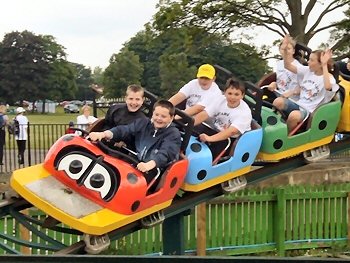 The independent charity Kids Out was formed to raise funds to support Rotary's efforts and continues to do so by contributing £1 per registered child per annum and provides free baseball caps. Additionally the Kids Out Charity supports a number of events that attract donations from them. For instance they organise Pantomime tickets free of charge, provide £5 per disabled/disadvantaged child for participation in various Xmas events such as parties etc. Updates will be provided after each Kids Out Ambassadors meeting held in September each year (see report below from this year's meeting).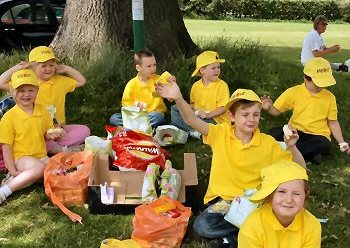 In 2016 changes were made to the makeup of the District and we lost a number of Bedford area clubs who no longer participate in our Kids Out. On the other side of the coin we gained a number of Lincolnshire clubs. However, the distance to Wicksteed Park precludes their participation but many do their own thing taking children to a number of venues.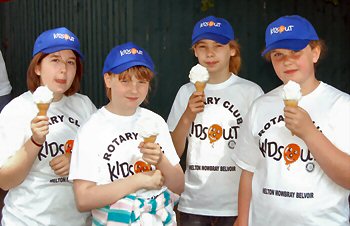 50 Clubs in District 1070 arranged with their local schools in 2011 to send buses and feed over 2200 children to Wicksteed Park. Despite losing clubs we still took over 2200 children to the Park in 2018 – a great effort by our clubs. Looking forward to the 12 June 2019 we will be aiming to maintaining the momentum for what a fantastic day out and the flagship event of our District.
For further information, contact your Kids Out Coordinator/Ambassador Rotarian Bill Hill, Rotary Club of Melton Mowbray,