District Handover Photos
I will add photos of the District handover as I receive them.So please send some!This one was sent by Colin Perrott, courtesy of York Press.
I was unable to attend the handover myself, so I am dependent on others for photos. The event, itself, was apparently very successful.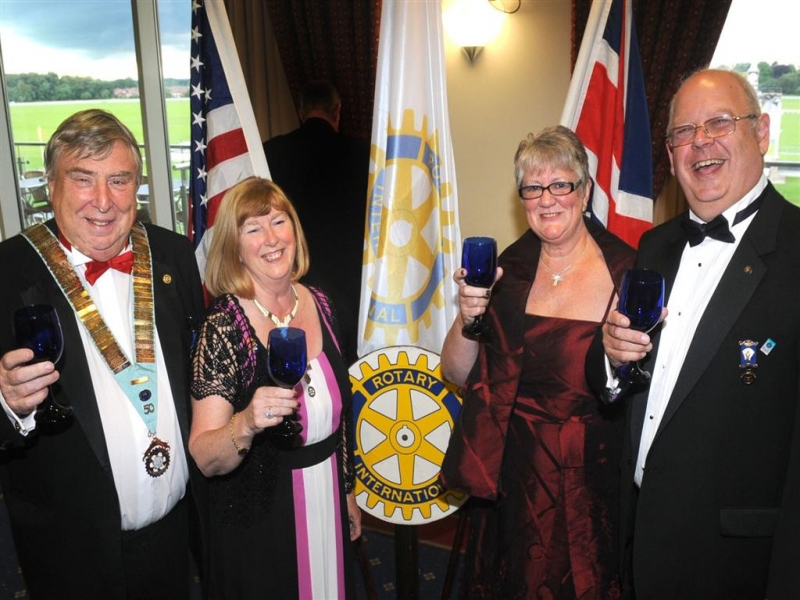 Click on the image on the right to enlarge the photo of DG Keith Davison and Edith, with OPDG Willie Clark and his wife.
The raffle raised