Return to the Rotary Foundation homepage
Rotary Foundation awards up to 100 Peace Fellowships each year. These are funded from central Rotary Foundation funds, but each Rotary district helps with the application process and can nominate one or more candidate each year. In our Thames Valley District we have supported two successful applications and we are now also acting as distant hosts to a Peace Fellow studying in Bradford.
Read more about the application process
Dhruti Shah - studying in Thailand in 2017

Dhruti Shah is an award-winning BBC journalist specialising in verification, user generated content, investigative journalism and creative storytelling through social media. Currently the social media lead for the BBC's Business and Economics Unit, she also has a great deal of experience in managing journalism teams, editing, curating, lecturing, running workshops, presenting, consulting and project management. She is a mentor and keen networker and has a specialist interest in the field of trauma journalism and self-care. She was selected as a 2015/2016 Ochberg Fellow at Columbia University's Dart Centre because of her experience in this particular field. She is a member of the Women of the Future network, the Clore Cultural leaders network and the BBC's Global Women in News network among others. She is a natural storyteller and lifelong learner.
Dhruti has known members of Uxbridge Rotary Club for some years. They supported her application for a fellowship and this was submitted to the district Foundation Committee in May 2016. She was interviewed and the interviewers were impressed with her application so supported the full application to Rotary Foundation in Evanston (Rotary's Head Office). The fellowship was awarded in November 2016, and Dhruti flies to Thailand in mid January 2017. She will be studying at the Rotary Peace Center at Chulalongkorn University in Bangkok, on a 3-month Professional Development Certificate course with other Rotary Peace Fellows from around the world.
Will McInerney - studying in Bradford in 2016 and 2017
Will McInerney is an award-winning spoken word poet, educator, and journalist dedicated to researching, engaging, and promoting peace. Will's work has been featured in media outlets, at universities, and on stages across the US and around the world. Over the past decade, Will has held leadership positions in arts and peace education non-profits, violence prevention programs on university campuses, and in public media organizations. Will is the host of Stories with a Heartbeat, a podcast produced by NPR affiliate WUNC that explores conflict through a poetic lens. In addition, Will works as a freelancer and has covered conflicts for NPR affiliates in Egypt, Tunisia, Palestine, Israel, Jordan, Turkey, and the US. Will is a US State Department Program Fellow, a Beacon of Light Award-winner, a Southern Poetry Slam Champion, an International Storytelling Center Teller, and a National Poetry Slam Finalist. In the future, will hopes to continue his work infusing creative and strategic approaches to peace education and conflict journalism, and to advocate for institutional changes in the way peace and conflict are taught in public schools around the world.
Will is studying at the Rotary Peace Centre in Bradford. One of nine Rotary Fellows on the 15-month course, from October 2017, each with a distant Rotary host district in the UK. This is the first time that our district has hosted a Bradford fellow and we hope that Rotarians across the district will be able to hear Will speak at club meetings or at the district conference in March in Bournemouth. To request a visit please contact Greg Wilkinson at Reading Matins Rotary Club. Will visited two clubs in December - Reading and Reading Matins and also had a chance to visit Windsor as a tourist with his host Greg.
Our first Peace Fellow was Amardeep Kainth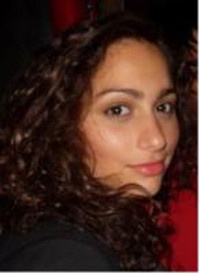 Amardeep was born in Reading and was put forward by the Reading Rotary Club as a Rotary World Peace Fellow. This was supported by District and the Rotary Foundation and she began at the International Christian University in Tokyo in August 2013. It is a two year course with a placement after the first year.
Amardeep was educated at Reading Girls School where she was selected to be a member of the Youth Parliament. Subsequently she went to Cardiff University where again she was put forward to join the Scholar Ship - an educational voyage around the world with 200 other scholars worldwide
In April 2012 she attended the Rotary Peace Conference in Oxford and after this submitted her application. At the time of her interview by the District Panel she was working in the East End of London finding common ground between Muslims and Hindus. After her interview she led a VSO group in India for nine months returning in May 2013.
Her application was one of four submitted from Rotary GB&I and was one of sixty accepted at the six universities worldwide where there is an established Peace and Conflict Resolution Masters course.
Rotarians had the opportunity to hear about Armadeep's work and her hopes for her Scholarship study when she gave 3 very inspiring presentations at Reading, Easthampstead and Abindon Vesper.
Amardeep became a Rotary Alumni in June 2016 having completed a two year post graduate masters' course at the International Christian University in Japan studying, in broad terms, "Peace and Conflict Reconciliation". Whilst in Japan Amardeep was introduced to a Japanese Rotarian as her counsellor. The course followed was specific to Rotary and shared with other Peace Fellows from around the world.
As at August 2016, Amardeep was working at Raleigh International, delivering training to volunteers and staff before they go off on remote international development programmes. She has also been staying busy professionally away from Raleigh, and has been freelancing, developing training and programmes for other organisations.
Amardeep's principle contacts are with the Rotary Foundation at Evanston USA who are developing a worldwide circle of over 700 alumni to keep the alumni in touch with developments.