International and World Community Service
As a member of Rotary International, our District 1240 International/World Community Service Team is here to serve our worldwide community through the promotion of our club's international projects to make a lasting change in the world.
Club Projects
Many clubs in District 1240 have their own international projects, often with personal connections. If you're looking for ideas the Rotary GB&I Projects Library 'Opportunities to Serve' can be found here:
https://www.rotarygbi.org/members/club-district-support/opportunities-serve/
(members log in required). It highlights many good causes, both at home and abroad, which have been vetted and approved.

In many parts of the World, children have to work in the fields or carry water just to survive.
District Projects
Each year the District International Team receives information on International projects being undertaken by our clubs in District 1240 and these are just a few of them -
BioLite Solar Light and Energy for Rural Kenya
The BioLite Solar Home 620 transforms off-grid homes by providing a safe, affordable and reliable source of light and energy. Each unit includes: - A 6-watt solar panel - A wall-mounted control box with real-time feedback on sun-strength and battery capacity - Three daisy-chain hanging lights with 18ft cords, adjustable brightness and a motion sensor option - FM Radio - Two USB ports for powering mobile phones and other devices.
One unit can power an entire home and dramatically improve a family's quality of life. The lights make housework, childcare and hygiene much easier and safer; give children light for completing homework and allow isolated areas to keep up to date with national news via the radio. These activities are all essential for families' welfare, especially during the current COVID-19 global pandemic.
EACH DONATION OF £100 = 1 UNIT FOR A HOME IN KENYA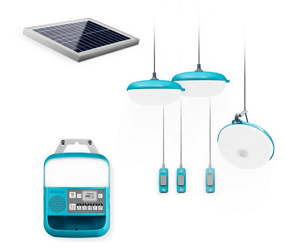 It is hoped in this Rotary year 2022-23 that a District Campaign
can run to promote this project to offer more light in these homes.
Further details can be found on the flyer displayed below and
our District 1240 contact is
Rtn. Rob Muir – Stort Valley Rotary Club. Email : rkmuir@hotmail.com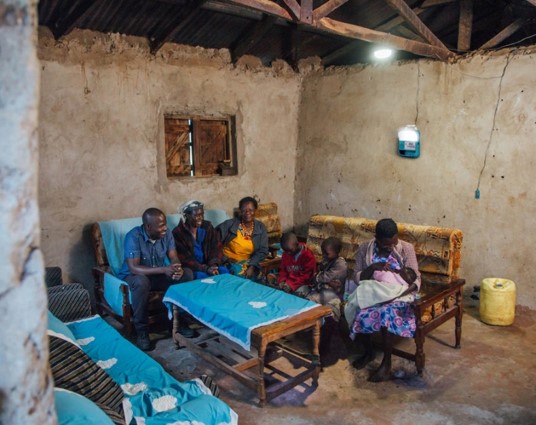 The Bansang Hospital Appeal
In 2019 various clubs in the District provided funds for the refurbishment of the men's ward at the Hospital which was in an appalling state with echoes of a Dickensian workhouse. This project brought the mens ward up to the similar modern, hygienic conditions of other parts of the Hospital including the female ward, the operating theatres, a new children's ward, a renovated pharmacy and a new staff accomodation block. A plaque recognising Rotary's funding of the men's ward is installed in the ward. Much if not most of these works over the years has been made possible by the tireless fundraising of Anita Smith MBE, the founder of the British charity, The Bansang Hospital Appeal. Apart from the mens' ward some other of these achievements were also funded/part funded by donations from Rotary.
The hospital, an old British Colonial hospital 200 miles inland from the coast, is the main referral hospital for the whole of the central and upper region of The Gambia serving a population of 600,000 including from neighbouring states of Senegal and Guinea-Bissau.
In 2020 Brentwood a Becket Club provided further funds for the provision of 4 homes for Gambian doctors.. The Appeal recognises that decent accommodation is key to retaining happy, skilled staff essential to the hospitals future.
The hospital is now recognized as being a beacon of excellence in sub-Saharan Africa. More information can be found on
www.bansanghospitalappeal.org
or via Rtn Ray Ball at rdball17@gmail.com.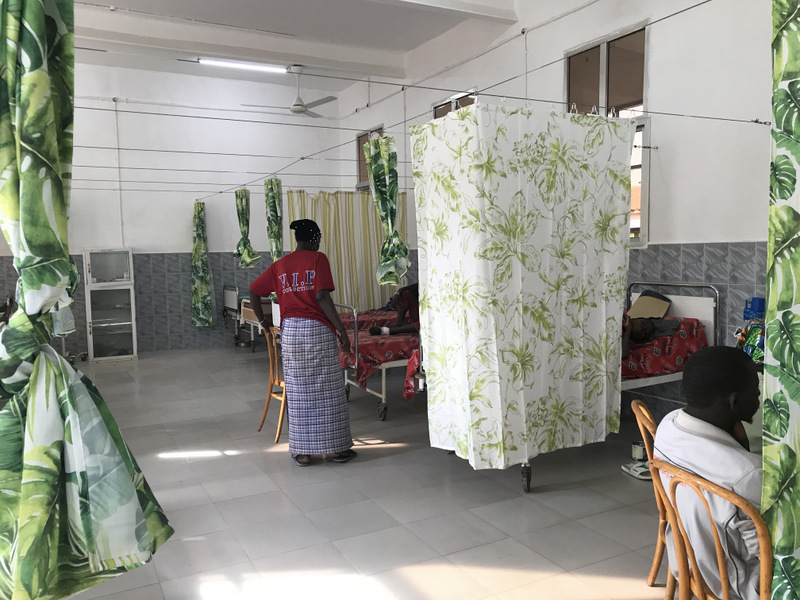 Sand Dams
Over a number of years District 1240 has been supporting with several other Districts the Sand Dam Programme in Kenya. This project has now delivered over $1m worth of infra-structure benefitting literally 100,000s of people in the rural African Communities.
We were able to build four dams and undertake the associated training and infrastructure improvements during 21/22 which provided safe and secure water for over 10,000 people. We are hoping to undertake a similar program for 22/23 providing we can secure the required seed and top-up funding from the participating districts.
Harlow Tye Rotary Club are leading this initiative having requalified for grant management in the current Rotary Year 2022-23 and they are looking to applying for several more Global Grants with the help of the other supporting Districts who have pledged DDF.
Any queries regarding support in our District 1240 the contact is Rtn. Rob Muir - Stort Valley Rotary Club at rkmuir@hotmail.com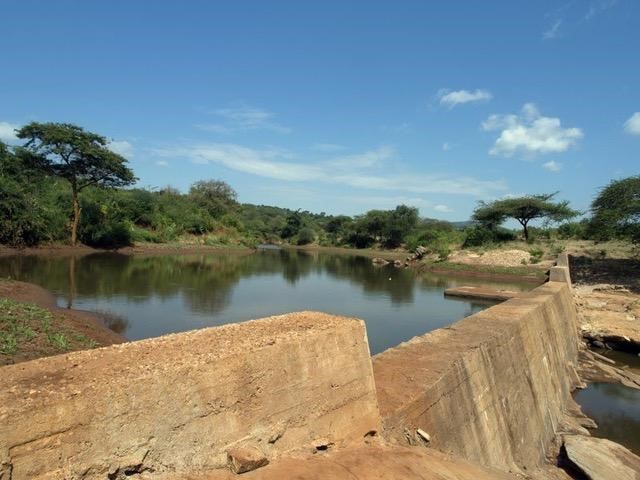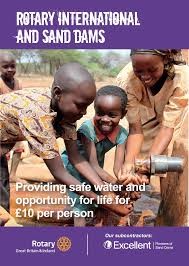 District 1240 contact is Rtn. Rob Muir - Stort Valley Rotary Club at rkmuir@hotmail.com



Other Projects
Over the years, clubs across the District have supported many international charities and got to know some of them very well. We therefore continue to promote:
Mary's Meals
As a Community Ambassador for Mary's Meals and Chairman of the Essex Group of Mary's Meals, I am an active supporter of this amazing Charity. One of my main activities each year is to organise the collection of backpacks to send to schools supported by Mary's Meals. This is a huge task but with the help of Rotarians in District 1240 it has been successful over the last seven plus years. We look forward to supporting the backpack project in the years to come not only to help support the education of young people throughout the World but to maintain Mary's Meals ethos that 'no child in this world of plenty should endure a day without a meal'.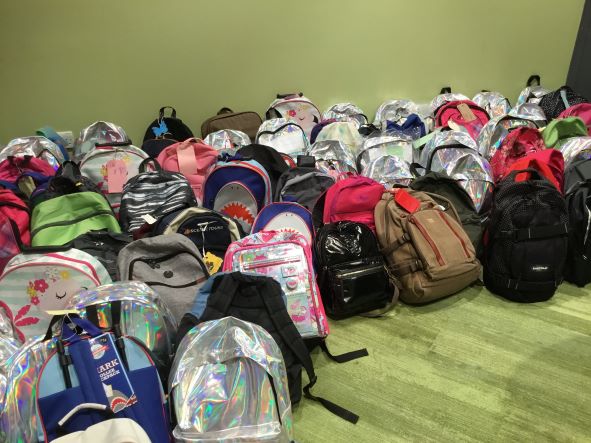 Contact Gloria Nichols: mobile 07798687046. Email. gloriabn@live.co.uk.

Jaipur Limb
Rotary Jaipur Limb has recently refreshed its branding.
It is a UK registered charity that raises funds to support projects providing low-cost lower limb prosthetics in India and Africa. Two new initiatives are the 3-D printing of limbs, which enables remote production of prostheses and thus saves costs, and smart glasses, which enable remote training of technicians and also provide a cost saving.
Further information at https://rotary-site.org/jaipur-limb or, for literature or to request a speaker, contact Rtn Margaret Webb at jaipurlimb@rotary1240.org

Medecins Sans Frontieres
which provides medical services in war zones and other extreme conditions. Further information from
www.msf.org.uk/
or from Rtn Andy Hunter at
andy.hunter@perficiam.com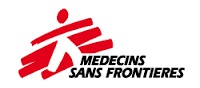 Build Aid
which constructs and renovates public buildings such as schools, orphanages and hospitals that have been damaged by natural disasters, bridging the gap between emergency relief and longer term reconstruction. The charity is based in Harlow and was lead partner with District 1240 in the Philippines Global Grant project of 2017/18. Further information from
www.buildaid.org
or from Rtn Robert Muir at
rkmuir@hotmail.com.