International and World Community Service
As members of Rotary International, all clubs in District 1240 draw strength from being part of a global community. Whilst we acknowledge that charity begins at home we also know that in many Third World countries most people live in chronic poverty and must spend every daylight hour tending crops and carrying water. This means that people are unable to improve themselves and that young people have little or no access to education. In these circumstances, what might seem to us a small donation, perhaps £500 - £1,000, can be transformational.
Club Projects
Many clubs in District 1240 have their own international projects, often with personal connections. If you're looking for ideas the Rotary GB&I Projects Library 'Opportunities to Serve' can be found here:
https://www.rotarygbi.org/members/club-district-support/opportunities-serve/
(members log in required). It highlights many good causes, both at home and abroad, which have been vetted and approved.

In many parts of the World, children have to work in the fields or carry water just to survive.
District Projects
Each year, District International Committee suggests projects we can all get together to support with small donations. In 2018/19 we are promoting:
The Bansang Hospital Appeal
Bansang Hospital is a regional centre in The Gambia supporting a catchment area about the size of Essex but with just one men's ward which hasn't been improved for many years. We're asking clubs to donate a total of £10,000 which will be matched with a District Grant for a further £10,000. These funds will allow the ward to be completely refurbished and re-equipped.
The appeal has been supported by Brentwood a Beckett for many years and has very low overheads. There's more information here
www.bansanghospitalappeal.org
or through Rtn Ray Ball at

Bansang Hospital serves an area as big as Essex. The single men's ward hasn't been renovated for decades
Most parts of the World have good rainfall but it often all comes at once and quickly runs away or evaporates. Sand Dams are a simple way to collect rainfall and keep it fresh and cool. Many have been built in East Africa where each supplies a village with water for drinking and irrigation.
We're asking clubs across the District to club together and finance a complete dam. Club contributions of £10,000 would be matched with District Designated Funds allowing us to seek a grant of £15,000 from Rotary Foundation to provide a project total of £35,000. Please do consider a donation of £500/£1,000 towards this great objective.

Sand dams capture water from the monsoon rains and keep it fresh for drinking and irrigation
Over the years, clubs across the District have supported many international charities and got to know some of them very well. We therefore continue to promote:
Send A Cow
, which supplies livestock to poor families in Africa to provide food and a source of cash income. Its new campaign, 'Watering the Future' seeks to raise £17,000 to provide clean water in Western Kenya. Further information from
www.sendacow.org/
or from Rtn Martin Reed at

Mary's Meals
, which is providing food and education to more than a million children in some of the poorest parts of the World. Further information from
www.marysmeals.org.uk/
or from Rtn Harry Payne at

Jaipur Limb
, which supplies low cost prosthetic limbs to needy people, mainly in India. Further information from
www.rotaryjaipurlimb.org.uk/
or from Rtn Margaret Webb at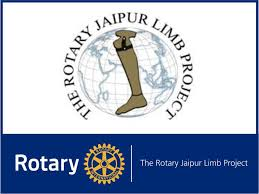 Medecins Sans Frontieres
which provides medical services in war zones and other extreme conditions. Further information from
www.msf.org.uk/
or from Rtn Andy Hunter at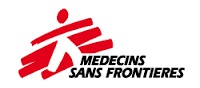 Rotary Action Group Against Slavery
which provides information about, and promotes ways to support, anti-slavery and human trafficking projects, programmes and campaigns. Further information from
www.ragas.online/
or from Rtn Harry Payne at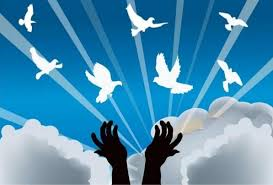 Build Aid
which constructs and renovates public buildings such as schools, orphanages and hospitals that have been damaged by natural disasters, bridging the gap between emergency relief and longer term reconstruction. The charity is based in Harlow and was lead partner with District 1240 in the Philippines Global Grant project of 2017/18. Further information from
www.buildaid.org
or from Rtn Robert Muir at