Young Writer
District 1040 Young Writer Competition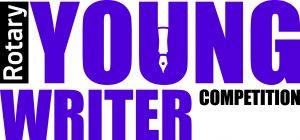 District organiser – Susan Rogers – susan@susanrogers.me.uk
***DISTRICT FINAL 2020 RESULTS***
Junior – Lilly Roberson – Rotary Club of Skipton Craven

Intermediate – Issy Murray – Rotary Club of Elland Leeds
Senior – Jennifer Petch – Rotary club of Knaresborough

Our congratulations go to the District Finalists who will now go on to the National Final.
Objectives:
This competition offers Rotary the opportunity to add value to the literacy curriculum in schools and colleges. This competition aims to encourage young people to:
use their writing skills
write with imagination and creativity
Who can enter?
The competition is open to all students in full time education. There are three age groups, namely:
Junior 7 to 10 years old
Intermediate 11 to 13 years old
Senior 14 to 17 years old
Entrants must not be above the age parameters for each group on 31 August 2019.
Stages to the competition:
1. Local heats. These are organised by local Rotary clubs. Age group winners of local heats are entered into a district competition. Only 1 winner per age group, per club to be entered into district finals. Club winning entries should be sent to me no later than January 31st 2020, to susan@susanrogers.me.uk
2. District Finals. These are organised by Rotary districts between January and February. The winners of each age group are entered into the national final. I am looking for some willing volunteers to be on the District judging panel.
3. National Final. Organised by Rotary GB. One entry per age group per district may be submitted.
Competition details
The theme is "Connections".
The written entry can be fiction or non-fiction, a story or a poem, as long as the piece relates to the theme.
It can be typed or hand-written
An A4 page or up to 500 hundred words is a suggested suitable submission
Entries may not be returned unless specifically requested.
Judging criteria
Writing skills
Ability to engage the reader
Imagination and creativity
A full information pack can be downloaded here:
www.rotarygbi.org/projects/young-people/competitions/
and the entry form can be downloaded via the link below.
It would help me to plan the work load if you could let me know of your club's intention to participate. I look forward to receiving your winning entries by the end of the year, however in the meantime, if you have any queries, please do not hesitate to contact me. Please also let me know if you'd like to be on the District Judging panel.