To make it easier for you to have the information to hand we have gathered together details of the competitions and projects and put them into this link. Click the picture below and see what we can offer.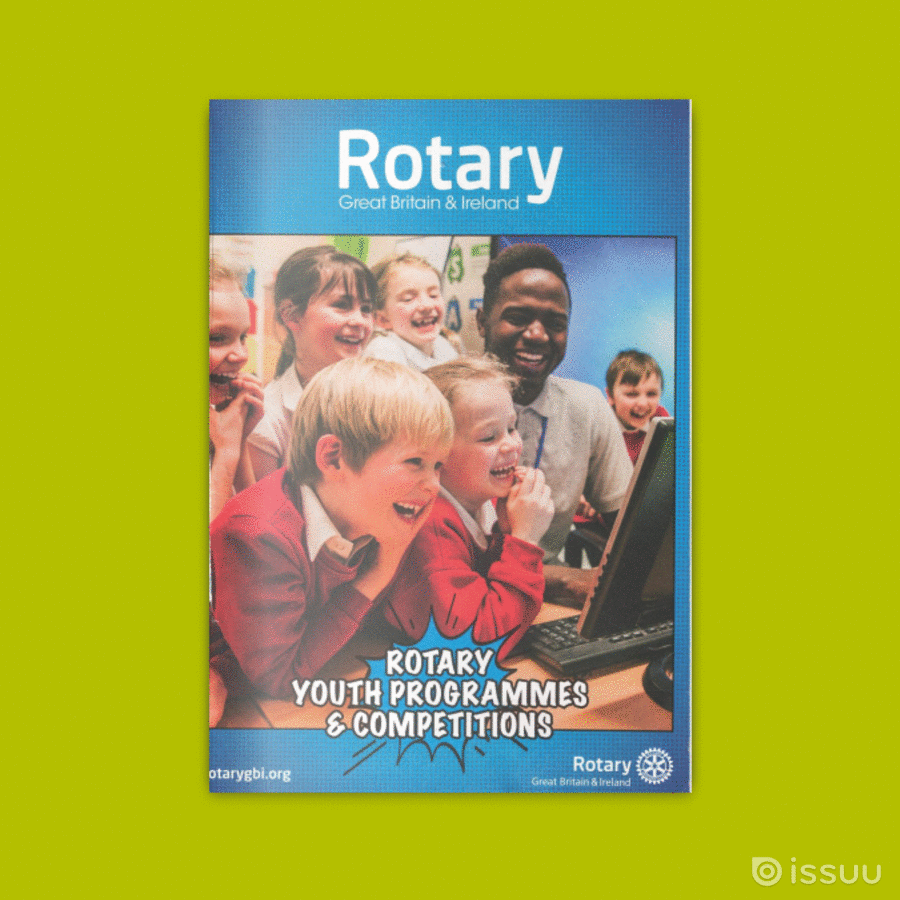 If you already have a contact at a school or youth organisation we have scanned the Youth Programmes & Competitions booklet which you can send to them electronically to whet their appetites. To introduce and promote Rotary Competitions to head teachers I have created a draft letter you can use or adapt to send to them. CLICK on this draft letter link to download your copy.
Covid restrictions stopped our International Youth Programmes. R.I. have not yet agreed to the resumption of these activities however we will work hard to resume them as soon as we can.
The date of R.Y.L.A. course has changed due to circumstances beyond our control. It will now take place from Monday 15th August 2022 until Friday 19th August 2022.
If you have any questions about Youth matters in our district please contact me and I will do my best to help you.