Disaster Aid UK
Disaster Aid UK & Ireland is formally recognised by Rotary International in Great Britain and Ireland (RIBI) and is part of Disaster Aid International (DAI).
Click on Disaster Aid UK to go to their website for full details
20/10/15 Disaster Aid UK & Ireland (DA UK&I) enjoyed great interest from Club members whilst displaying their tent and other aid products at the District's Scarborough Conference this year - see photo.

DA UK&I is a development of the original Rotary Emergency Box started 40 years ago in Manchester in District 105 .In 2010 it became a founder partner of Disaster Aid International along with Disaster Aid Australia and Disaster Aid USA. Today, Disaster Aid International also has partners in Malaysia and New Zealand .

DA UK&I thanks its Ambassadors for their assistance manning the display at the District Conference and all of the Clubs and Rotarians who took the time to make enquiries about what we do and the work of Disaster Aid Response Teams.
www.disasteraiduk.org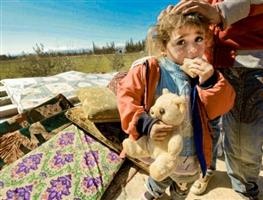 11/11/15 URGENT APPEAL – Syrian Refugees
Disaster Aid UK & Ireland have launched their appeal to help the Syrian Refugees trapped in Lebanon and Jordan, with the winter approaching there is a great need to provide many sorts of seasonal aid but DAUK have indentified that two of the urgent needs in Lebanon are: Winter blankets for new born babies and Medical kits for trained community health workers.
The problem is still growing with an estimated 1.3 million refugees in Lebanon alone.
For further information please contact Tony Jordan on tonyandtsm@aol.com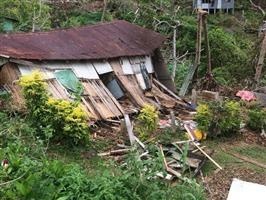 24/3/16 Fiji Cyclone Appeal We have opened an appeal specifically to bring aid to the survivors of Cyclone Winston which caused significant devastation in several parts of Fiji.
Our assessment team arrived in Fiji in early March. After working with representatives of local communities, government authorities, Rotary clubs, etc., they have determined that the best aid we can supply is Home Repair Kits.
15/4/16 Disaster Aid Spring Newsletter with up to date information on the above.
7/7/16 Ecuador Earthquake Appeal
4/11/16 Disaster Aid Autumn newsletter