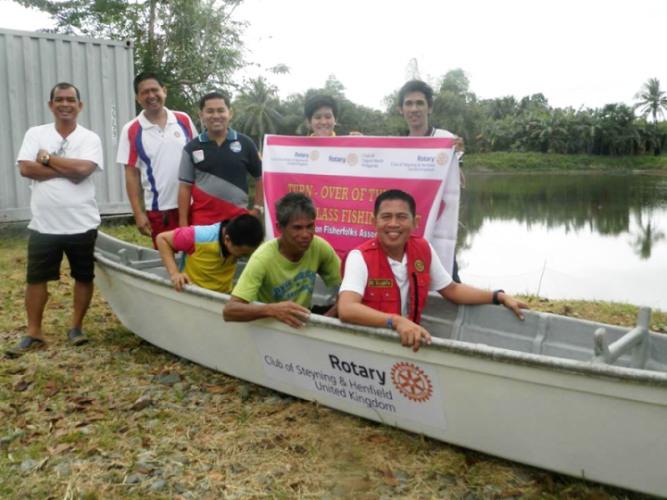 Thanks to the Rotary Clubs of Steyning and Henfield and Shoreham and Southwick.
New Boats for Devastated Philippine Fishing Village

One of the Philippine communities devastated by Typhoon Haiyan is the fishing village of Tagum on the Island of Mindanao. Despite moving their fleet of around 60 fishing boats well up the beach, they were all destroyed by the high winds, as were the local forests which they might have used to re-build the boats.

The answer was to construct new glass-fibre vessels, and our club has funded one of these to add to around ten which have been built so far. We hope that further funds can be raised by us and the many other clubs involved, to bring the fleet back up to strength as soon as possible.

The picture shows some of the delighted fishermen in the Steyning and Henfield boat.