Rise Against Hunger Mealpack Weekend 14/15th April
Hunger champions volunteered for our 55k mealpack weekend in Bolton and Wilmslow in April 2018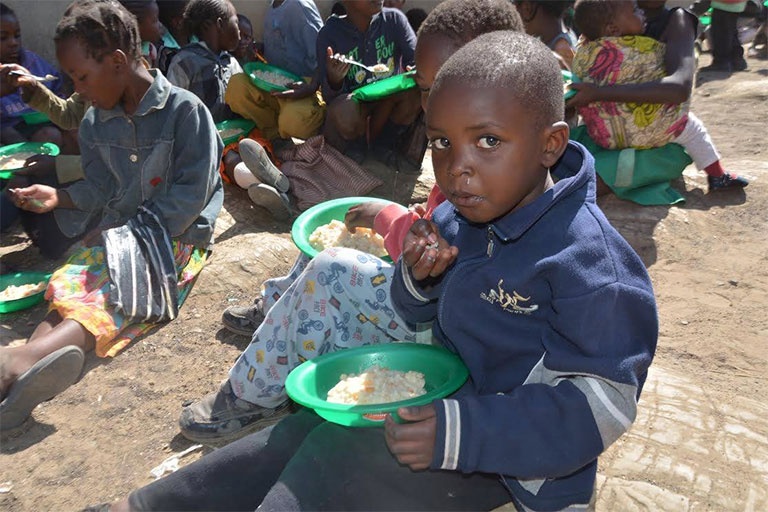 Since the launch of Rise Against Hunger's meal packing program in 2005, Rotarians have packaged more than 20 million meals for distribution around the globe. Rotary is a critical link to helping Rise Against Hunger meet the United Nations goal of ending world hunger by 2030.
Rotarians have now packaged meals with Rise Against Hunger in 11 countries, including the UK where the Rotary Club of Warrington hosted the first ever UK event in August 2016. 29 clubs from D1285 packaged 102,000 meals for a school feeding program in the slums of Kibera, Kenya. The meals not only provide much needed nutrition for the children, but encourage attendance at school, helping to provide an education and giving the children an opportunity to break out of the cycle of poverty.
Rise Against Hunger offers Rotary clubs the opportunity to host hands-on international service project in your district. Rise Against Hunger distribute the meals packaged by volunteers to those in need around the globe.
We hosted Rise Against Hunger meal packs in Bolton and Wilmslow in April 2018, and are now in the early stages of planning for the next district mealpack.
Contact Jag Mehat about this page: