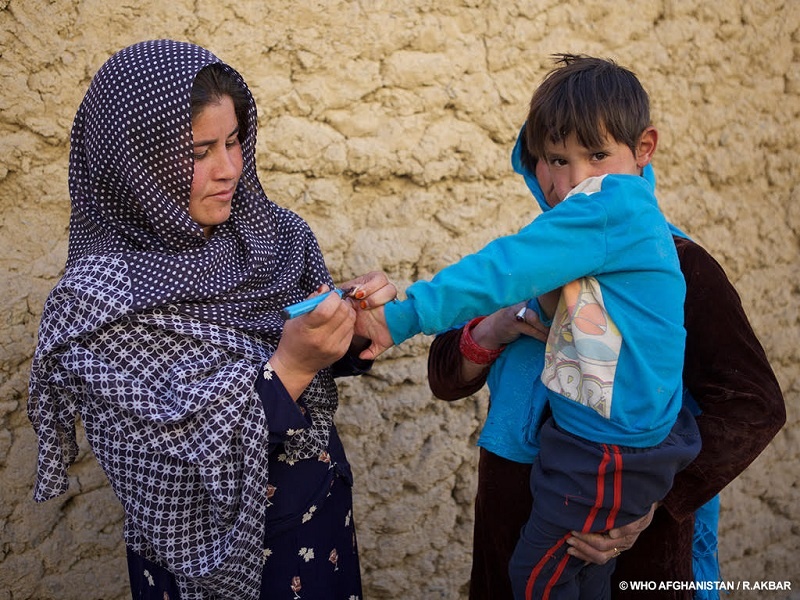 The UK government is pledging £100m in the fight against polio. International Development Secretary, Priti Patel announced the multi-million pound commitment from the UK, which will be channelled through the World Health Organisation to implement programmes of the Global Polio Eradication Initiative.
Rotary's president in Great Britain and Ireland, Denis Spiller welcomed the news.
Mr Spiller said he was proud that Rotary has been the catalyst for a worldwide campaign which, he believes, will help in the final push towards eliminating polio for good.
He said, "This huge pledge from the UK government helps close the funding gap to a point where the end is now truly affordable and in our grasp. Polio will very soon be confined to the history books."
Latest News from Rotary GB&I a story published on the RotaryGBI website. This includes comments from President Denis Spiller, International Development Secretary, Priti Patel, Bill Gates and Purple4Polio Ambassador Ade Adepitan. It focuses very much on our involvement in leading eradication efforts to date. The story can be found here.
Only two months ago, during Rotary International's Convention in Atlanta, global leaders recommitted to the importance of a polio-free world, and pledged financial support, totalling US$1.2 billion against the additional US$1.5 billion needed to finally eradicate polio.
In Georgia, Bill Gates, who has been at the forefront of the polio campaign, addressed Rotarians urging them to continue their commitment. Through the "End Polio Now: Make History Today" campaign, every dollar Rotary contributes towards polio eradication is being matched two-to-one by the Bill & Melinda Gates Foundation – up to $50 million per year by 2020.
Today the co-chair of the Bill & Melinda Gates Foundation thanked the generosity of the British public, saying that as a result children everywhere can live healthier, more prosperous lives and thrive in a polio-free world.
Bill Gates said, "It's fantastic to see such a generous pledge from the UK to the global effort to eradicate polio. With the steadfast commitment of key partners like the UK government and dedicated health care workers around the world, we are very close to ending polio forever."