Cogges Manor Farm, Church Lane, Witney, Oxfordshire OX28 3LA

The World Pooh Sticks Championships 2018

Sunday 3 June from 12.00 noon
Come along to this quintessentially British award-winning event with your family and friends and have some fun on the river, just like Piglet, Tigger and others did with Christopher Robin and Pooh! Besides all the excitement of racing sticks on the river, other attractions include live music, bouncy castle, 'village fete' games such as hook a duck, splat the rat, and tombola, craft, food and other charity stalls and loads of green space to run around on the Common! Pets welcome. Make your very own Pooh Sticks badge and as its our 35th Anniversary, coming in fancy dress is warmly encouraged.

For full details and to register NOW, please see dedicated pooh-sticks.com website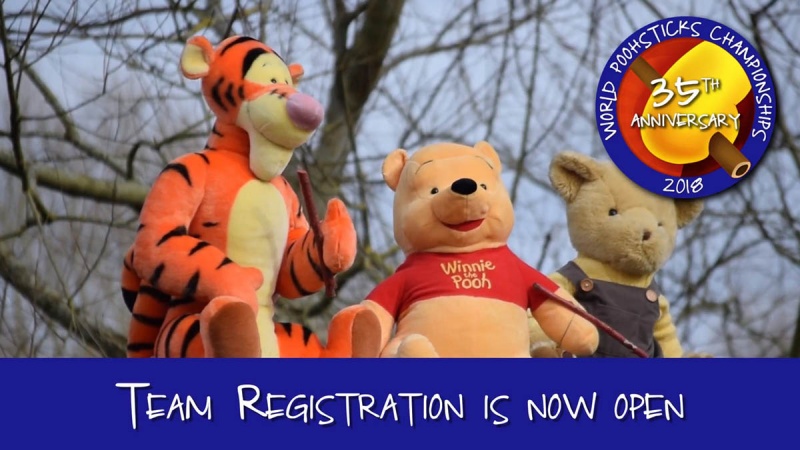 Over the years thousands of pounds have been raised for charity and this would not have been possible without the help of our volunteers. It is a wonderful event to be part of, so if you can spare a few hours to help set up in the morning, manning activities during the event or clearing up in the late afternoon, the Oxford Spires team would love to hear from you.

Just click on the Volunteer link below to find out what this involves and sign-up!