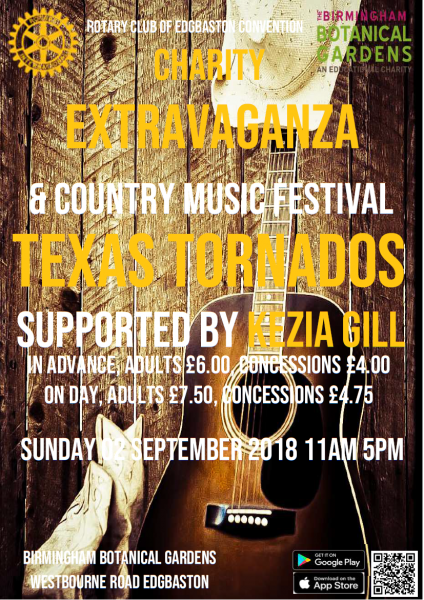 We have popular Country Band Texas Tornados supported by the amazing Kezia Gill, so you get to try line dancing, if you have not done so before, or brush up on your skills if you have! It is great fun - and that is just for starters.
There are a variety of sideshows (such as the human fruit machine) as well as a variety of stalls selling their wares. We have scrumptious samosas, delicious home-made cakes, a book stall, jewellery and bags along with some charities promoting their cause.
Your programme for the day guarantees you free entry into our prize raffle . Historically, the weather has smiled on us on the day And all this in the mind-blowingly beautiful Botanical Gardens .your entrance cost has never been better value so come along, check us out, you'll be glad you did!
If you would be interested in running a stall at this event see this entry in our news section.