Global Sight Solutions (Guildford Eye Project)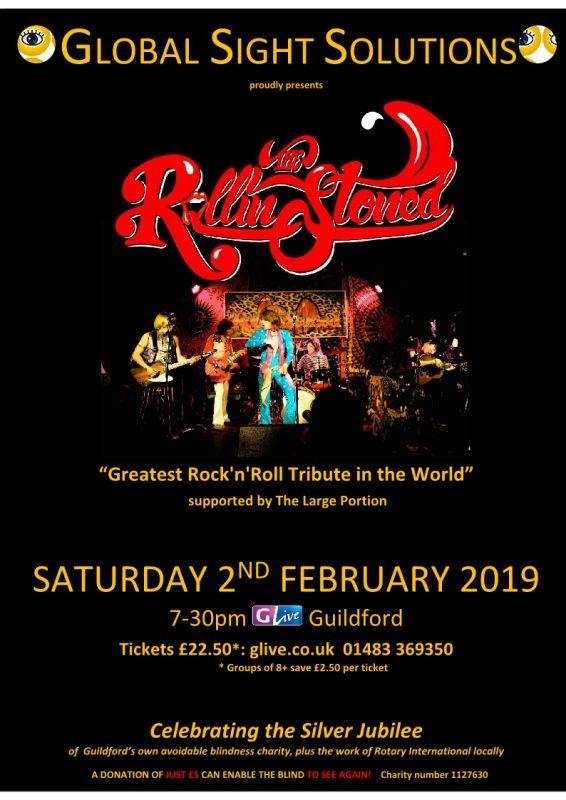 On the 2nd February 2019 GLOBAL SIGHT SOLUTIONS Rotary's avoidable blindness charity, (previously known as The Guildford Rotary Eye Project) will be hosting a concert to celebrate its silver anniversary and also to help local Clubs with their membership
On the 2nd February 2019
GLOBAL SIGHT SOLUTIONS
Rotary's avoidable blindness charity, (previously known as The Guildford Rotary Eye Project) will be hosting a concert to celebrate its silver anniversary and also to help local Clubs with their membership recruitment ambitions.
Wear your Club shirt in the informal atmosphere of G Live, Guildford and recruit to your hearts content while getting lots of satisfaction from the bands on stage!!
Tickets from:-
https://glive.co.uk/Online/tickets-rollin-stoned-guildford-2019 ...
Details in poster below:-
If you have any queries please email to:
info@globalsightsolutions.org or call 01483481856