Race Night
Race Fun night - make a winning start to the New Year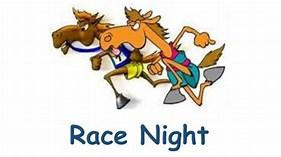 FUND RAISING SOCIAL EVENT - HORSE RACE NIGHT
VENUE : ST. MELLONS HOTEL, CASTLETON, CARDIFF, CF32 2XR
THURSDAY, 30th. JANUARY 2020 - 7.00 pm for 7.30 pm
The plan is to hold an enjoyable social evening and at the same time raise funds for our Charity Account.
Dress to be smart casual, unless the ladies plan to treat the event as a Ladies Day at the Races.
Two races will be held at the start of the evening; followed by a two course meal; and a further four (or may be five) races thereafter.
RACE SPONSORS
We are seeking sponsors for each of the seven races. Sponsors are requested to donate £20.00, 50% of which will be presented to the "owner" of the winning horse. The Sponsors choose the names of the Races and will be requested to present the prize to the Owner of the winning horse of their Race.
OWNERS OF THE RACE HORSES
Each Race will have eight runners and we invite members, their friends and guests to purchase the "ownership" of horses at the cost of £5.00 each.
When you undertake to "own" horses, please advise me of the names you have chosen for them.
The owner of the winning horse will be presented with 50% of the money donated by the Race Sponsor.
WILL RACE SPONSORS AND HORSE PURCHASERS NOTIFY ME BY 5.00 pm ON WEDNESDAY, 22nd. JANUARY OF THEIR COMMITMENT TO THE CAUSE, TOGETHER WITH THEIR CHOICES OF RACE OR HORSE NAMES RESPECTIVELY.
During the evening , Tote betting will be at £1.00 per ticket/bet, with circa. 50% of the total bets being paid to those members, friends and guests holding winning tickets (FIRST horse only). The balance of circa. 50% will pass to our Charity Account.
"TICKET" COST
£20.00 per "ticket" includes 2 course meal.
IF YOU WISH TO JOIN US FOR THIS FUN EVENING, PLEASE DO NOT HESITATE TO CONTACT ANY MEMBER OF THE CLUB

Contact Graham Morris about this page: