District Assembly
Looking ahead to the next Rotary year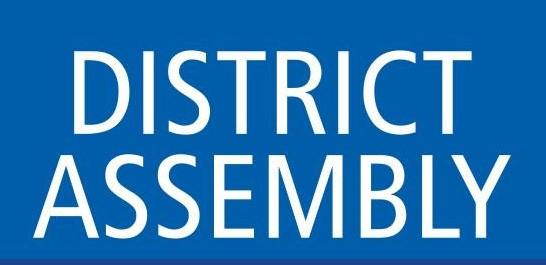 Where Are You Heading?
What will Rotary look like post-Covid? Will clubs continue to meet online via Zoom meetings? How do we continue to engage our members? How do we bring some of the current volunteers working alongside Rotarians into Rotary?
District Assembly
We will be holding our District Assembly on Saturday 30th May 2020 as an online Zoom meeting (the login details for the Zoom meeting have been sent to clubs).
This meeting is primarily for Presidents 2020/21 along with club officers, but all D1120 Rotarians may attend.
Message for DGE Brian Dunne
In the current climate, we are all going to have to think very differently, as Rotary Opens Opportunities, which we are already discovering in this very different world.
We are going to have to create a different form of Rotary, not one that revolves around chicken dinners, but one that is vibrant, attractive and outward facing. Looking into our communities, both locally, nationally and internationally, to see where and how we can help; also sharing ideas on raising funds in this time of social distancing an isolation. A time in which we also have to encourage members to engage with technology which is a challenge to many.
Although tradegy and hardship surrounds us; as leaders, this 'new normal' must not hold us back, we need to be strong and enthusiastic, to ensure our members are engaged, challenged, valued and benefit from the service and fellowship which is Rotary!
I look forward to an interesting and challenging year ahead!
Yours in Rotary
Brian Dunne