Online Virtual Duck Race
In aid of The Paul Sartori Foundation and Narberth & Whitland Rotary Charity funds
thumbnail view
IN ORDER TO ALLOW PREPARATION OF THE ONLINE RACE, SALES OF DUCKS WILL END AT 6PM WEDNESDAY 29TH JULY.
A LIST OF DUCK NUMBERS AND OWNERS NOW AVAILABLE BELOW
THE RACE WILL BE AVAILABLE TO WATCH FROM 7PM FRIDAY 31st July 2020.
Narberth and Whitland Rotary are delighted every year to be able to hold an annual DUCK RACE & PIG ROAST at the magnificent venue of the Cresselly Arms, Cresswell Quay.
Sadly this year because of the Coronovirus Pandemic that will not be possible, but we are delighted to announce that we be holding a virtual Duck Race on Friday 31st July, 2020.
You can take part by buying your ducks below at just £1 each. – You can buy as many as you like!
This fundraising event is in aid of The Paul Sartori Foundation and other Charities and good causes supported by Narberth & Whitland Rotary.

Because of the Coronavirus Pandemic, Paul Sartori has seen a dramatic reduction in their funds whilst the need for their services continues to grow.

In the virtual Duck Race the winning duck number will be receive £50, the second place duck number will receive £25 and the third place £10. Narberth and Whitland Rotary and Paul Sartori are extremely grateful to Andrew and everyone at Andrew Rees & Sons, Retail and Wholesale Butchers, Narberth for sponsoring the Prize Money for our Virtual Duck Race, which means that all the money from the sale of ducks will go to charity. Thank you so much Andrew.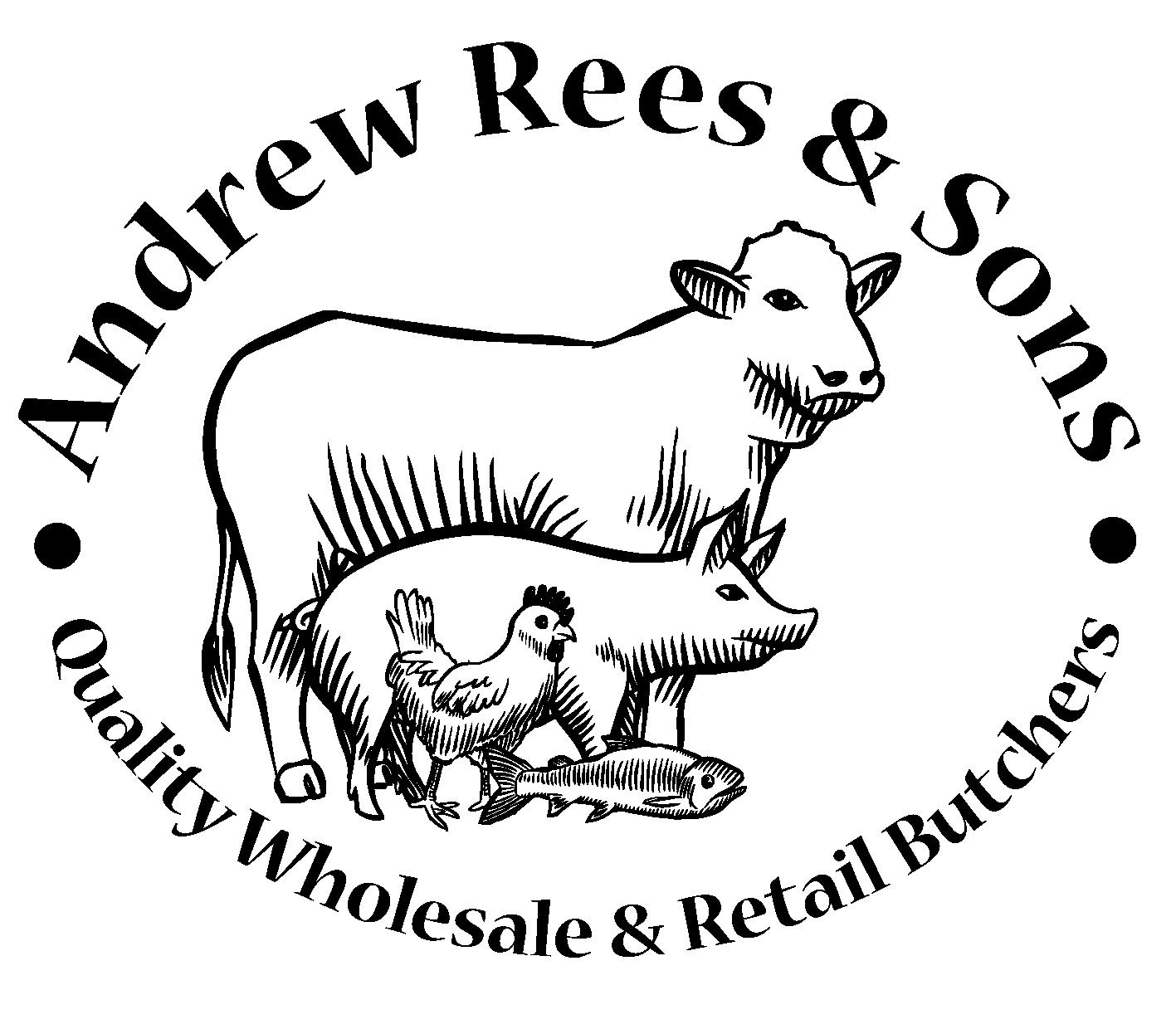 All ducks purchased will be given a number and all will be entered in a 'Virtual Duck Race'. - We are delighted to have sold 1,200 ducks and everyone's numbers are listed here. Please check your numbers before watching the race which will be available on YOUTUBE from 7pm Friday night (31/7/20)

| | |
| --- | --- |
| Duck | |
| 1 | JOHN HUGHES |
| 2 | JOHN HUGHES |
| 3 | JOHN HUGHES |
| 4 | JOHN HUGHES |
| 5 | JOHN HUGHES |
| 6 | JOHN HUGHES |
| 7 | JOHN HUGHES |
| 8 | JOHN HUGHES |
| 9 | JOHN HUGHES |
| 10 | JOHN HUGHES |
| 11 | JOHN HUGHES |
| 12 | LAUREN BRADBURY |
| 13 | LAUREN BRADBURY |
| 14 | LAUREN BRADBURY |
| 15 | LAUREN BRADBURY |
| 16 | LAUREN BRADBURY |
| 17 | LAUREN BRADBURY |
| 18 | LAUREN BRADBURY |
| 19 | LAUREN BRADBURY |
| 20 | LAUREN BRADBURY |
| 21 | LAUREN BRADBURY |
| 22 | ADAM HUGHES |
| 23 | ADAM HUGHES |
| 24 | ADAM HUGHES |
| 25 | ADAM HUGHES |
| 26 | ADAM HUGHES |
| 27 | ADAM HUGHES |
| 28 | ADAM HUGHES |
| 29 | ADAM HUGHES |
| 30 | ADAM HUGHES |
| 31 | ADAM HUGHES |
| 32 | CERIS HEWLINGS |
| 33 | CERIS HEWLINGS |
| 34 | CERIS HEWLINGS |
| 35 | CERIS HEWLINGS |
| 36 | CERIS HEWLINGS |
| 37 | CERIS HEWLINGS |
| 38 | CERIS HEWLINGS |
| 39 | CERIS HEWLINGS |
| 40 | CERIS HEWLINGS |
| 41 | CERIS HEWLINGS |
| 42 | CATHERINE RENDELL |
| 43 | CATHERINE RENDELL |
| 44 | CATHERINE RENDELL |
| 45 | CATHERINE RENDELL |
| 46 | CATHERINE RENDELL |
| 47 | ROBERT ELWARD |
| 48 | ROBERT ELWARD |
| 49 | ROBERT ELWARD |
| | | |
| --- | --- | --- |
| | A | |
| 50 | ROBERT ELWARD | |
| 51 | ROBERT ELWARD | |
| 52 | ROBERT ELWARD | B |
| 53 | ROBERT ELWARD | |
| 54 | ROBERT ELWARD | |
| 55 | ROBERT ELWARD | |
| 56 | ROBERT ELWARD | |
| 57 | ROBERT ELWARD | |
| 58 | ROBERT ELWARD | |
| 59 | ROBERT ELWARD | |
| 60 | ROBERT ELWARD | |
| 61 | ROBERT ELWARD | |
| 62 | ROBERT ELWARD | |
| 63 | ROBERT ELWARD | |
| 64 | ROBERT ELWARD | |
| 65 | ROBERT ELWARD | |
| 66 | ROBERT ELWARD | |
| 67 | ELAINE BRADBURY | |
| 68 | ELAINE BRADBURY | |
| 69 | ELAINE BRADBURY | |
| 70 | ELAINE BRADBURY | |
| 71 | ELAINE BRADBURY | |
| 72 | ELAINE BRADBURY | |
| 73 | ELAINE BRADBURY | |
| 74 | ELAINE BRADBURY | |
| 75 | ELAINE BRADBURY | |
| 76 | ELAINE BRADBURY | |
| 77 | ELAINE BRADBURY | |
| 78 | ELAINE BRADBURY | |
| 79 | ELAINE BRADBURY | |
| 80 | ELAINE BRADBURY | |
| 81 | ELAINE BRADBURY | |
| 82 | ELAINE BRADBURY | |
| 83 | ELAINE BRADBURY | |
| 84 | ELAINE BRADBURY | |
| 85 | ELAINE BRADBURY | |
| 86 | ELAINE BRADBURY | |
| 87 | JOHN SLEIGH | |
| 88 | JOHN SLEIGH | |
| 89 | JOHN SLEIGH | |
| 90 | JOHN SLEIGH | |
| 91 | JOHN SLEIGH | |
| 92 | JOHN SLEIGH | |
| 93 | JOHN SLEIGH | |
| 94 | JOHN SLEIGH | |
| 95 | JOHN SLEIGH | |
| 96 | JOHN SLEIGH | |
| 97 | JOHN SLEIGH | |
| 98 | JOHN SLEIGH | |
| | |
| --- | --- |
| | A |
| 99 | JOHN SLEIGH |
| 100 | JOHN SLEIGH |
| 101 | JOHN SLEIGH |
| 102 | JOHN SLEIGH |
| 103 | JOHN SLEIGH |
| 104 | JOHN SLEIGH |
| 105 | JOHN SLEIGH |
| 106 | JOHN SLEIGH |
| 107 | JUNE HARRIES |
| 108 | JUNE HARRIES |
| 109 | JUNE HARRIES |
| 110 | JUNE HARRIES |
| 111 | JUNE HARRIES |
| 112 | JUNE HARRIES |
| 113 | JUNE HARRIES |
| 114 | JUNE HARRIES |
| 115 | JUNE HARRIES |
| 116 | JUNE HARRIES |
| 117 | JUNE HARRIES |
| 118 | JUNE HARRIES |
| 119 | JUNE HARRIES |
| 120 | JUNE HARRIES |
| 121 | JUNE HARRIES |
| 122 | JUNE HARRIES |
| 123 | JUNE HARRIES |
| 124 | JUNE HARRIES |
| 125 | JUNE HARRIES |
| 126 | JUNE HARRIES |
| 127 | DAVID HAWARD |
| 128 | DAVID HAWARD |
| 129 | DAVID HAWARD |
| 130 | DAVID HAWARD |
| 131 | DAVID HAWARD |
| 132 | DAVID HAWARD |
| 133 | DAVID HAWARD |
| 134 | DAVID HAWARD |
| 135 | DAVID HAWARD |
| 136 | DAVID HAWARD |
| 137 | DAVID HAWARD |
| 138 | DAVID HAWARD |
| 139 | DAVID HAWARD |
| 140 | DAVID HAWARD |
| 141 | DAVID HAWARD |
| 142 | DAVID HAWARD |
| 143 | DAVID HAWARD |
| 144 | DAVID HAWARD |
| 145 | DAVID HAWARD |
| 146 | DAVID HAWARD |
| 147 | DAVID HAWARD |
| | |
| --- | --- |
| | A |
| 148 | DAVID HAWARD |
| 149 | DAVID HAWARD |
| 150 | DAVID HAWARD |
| 151 | DAVID HAWARD |
| 152 | SIMON NAND-LAL |
| 153 | SIMON NAND-LAL |
| 154 | SIMON NAND-LAL |
| 155 | SIMON NAND-LAL |
| 156 | LYDIA DAVE |
| 157 | LYDIA DAVE |
| 158 | LYDIA DAVE |
| 159 | LYDIA DAVE |
| 160 | LYDIA DAVE |
| 161 | JENNY SARGENT |
| 162 | JENNY SARGENT |
| 163 | JENNY SARGENT |
| 164 | JENNY SARGENT |
| 165 | JENNY SARGENT |
| 166 | JENNY SARGENT |
| 167 | JENNY SARGENT |
| 168 | JENNY SARGENT |
| 169 | JENNY SARGENT |
| 170 | JENNY SARGENT |
| 171 | MARY ADAMS |
| 172 | MARY ADAMS |
| 173 | MARY ADAMS |
| 174 | MARY ADAMS |
| 175 | MARY ADAMS |
| 176 | HUW ADAMS |
| 177 | HUW ADAMS |
| 178 | HUW ADAMS |
| 179 | HUW ADAMS |
| 180 | HUW ADAMS |
| 181 | JAMES ADAMS |
| 182 | JAMES ADAMS |
| 183 | JAMES ADAMS |
| 184 | JAMES ADAMS |
| 185 | JAMES ADAMS |
| 186 | HAYLEY ADAMS |
| 187 | HAYLEY ADAMS |
| 188 | HAYLEY ADAMS |
| 189 | HAYLEY ADAMS |
| 190 | HAYLEY ADAMS |
| 191 | ALEX WILKES |
| 192 | ALEX WILKES |
| 193 | ALEX WILKES |
| 194 | ALEX WILKES |
| 195 | ALEX WILKES |
| 196 | MICHELLE WESTON |
| | |
| --- | --- |
| | A |
| 197 | MICHELLE WESTON |
| 198 | MICHELLE WESTON |
| 199 | MICHELLE WESTON |
| 200 | MICHELLE WESTON |
| 201 | MICHELLE WESTON |
| 202 | MICHELLE WESTON |
| 203 | MICHELLE WESTON |
| 204 | MICHELLE WESTON |
| 205 | MICHELLE WESTON |
| 206 | SARAH GREENER |
| 207 | SARAH GREENER |
| 208 | SARAH GREENER |
| 209 | SARAH GREENER |
| 210 | SARAH GREENER |
| 211 | SARAH GREENER |
| 212 | SARAH GREENER |
| 213 | SARAH GREENER |
| 214 | SARAH GREENER |
| 215 | SARAH GREENER |
| 216 | PHIL WILLIAMS |
| 217 | PHIL WILLIAMS |
| 218 | PHIL WILLIAMS |
| 219 | PHIL WILLIAMS |
| 220 | PHIL WILLIAMS |
| 221 | PHIL WILLIAMS |
| 222 | PHIL WILLIAMS |
| 223 | PHIL WILLIAMS |
| 224 | PHIL WILLIAMS |
| 225 | PHIL WILLIAMS |
| 226 | PHIL WILLIAMS |
| 227 | PHIL WILLIAMS |
| 228 | PHIL WILLIAMS |
| 229 | PHIL WILLIAMS |
| 230 | PHIL WILLIAMS |
| 231 | PHIL WILLIAMS |
| 232 | PHIL WILLIAMS |
| 233 | PHIL WILLIAMS |
| 234 | PHIL WILLIAMS |
| 235 | PHIL WILLIAMS |
| 236 | SUE PRIDMORE |
| 237 | SUE PRIDMORE |
| 238 | SUE PRIDMORE |
| 239 | SUE PRIDMORE |
| 240 | SUE PRIDMORE |
| 241 | SUE PRIDMORE |
| 242 | SUE PRIDMORE |
| 243 | SUE PRIDMORE |
| 244 | SUE PRIDMORE |
| 245 | SUE PRIDMORE |
| | |
| --- | --- |
| | A |
| 246 | SUE PRIDMORE |
| 247 | SUE PRIDMORE |
| 248 | SUE PRIDMORE |
| 249 | SUE PRIDMORE |
| 250 | SUE PRIDMORE |
| 251 | SUE PRIDMORE |
| 252 | SUE PRIDMORE |
| 253 | SUE PRIDMORE |
| 254 | SUE PRIDMORE |
| 255 | SUE PRIDMORE |
| 256 | SUE PRIDMORE |
| 257 | SUE PRIDMORE |
| 258 | SUE PRIDMORE |
| 259 | SUE PRIDMORE |
| 260 | SUE PRIDMORE |
| 261 | SUE PRIDMORE |
| 262 | SUE PRIDMORE |
| 263 | SUE PRIDMORE |
| 264 | SUE PRIDMORE |
| 265 | SUE PRIDMORE |
| 266 | SUE PRIDMORE |
| 267 | SUE PRIDMORE |
| 268 | SUE PRIDMORE |
| 269 | SUE PRIDMORE |
| 270 | SUE PRIDMORE |
| 271 | SUE PRIDMORE |
| 272 | P MCFADDEN |
| 273 | P MCFADDEN |
| 274 | P MCFADDEN |
| 275 | P MCFADDEN |
| 276 | P MCFADDEN |
| 277 | M ABBETT |
| 278 | M ABBETT |
| 279 | M ABBETT |
| 280 | M ABBETT |
| 281 | M ABBETT |
| 282 | SUSAN DAVIES JONES |
| 283 | SUSAN DAVIES JONES |
| 284 | SUSAN DAVIES JONES |
| 285 | SUSAN DAVIES JONES |
| 286 | SUSAN DAVIES JONES |
| 287 | SUSAN DAVIES JONES |
| 288 | SUSAN DAVIES JONES |
| 289 | SUSAN DAVIES JONES |
| 290 | SUSAN DAVIES JONES |
| 291 | SUSAN DAVIES JONES |
| 292 | NIGEL TOWNS |
| 293 | NIGEL TOWNS |
| 294 | NIGEL TOWNS |
| | |
| --- | --- |
| | A |
| 295 | NIGEL TOWNS |
| 296 | NIGEL TOWNS |
| 297 | NIGEL TOWNS |
| 298 | NIGEL TOWNS |
| 299 | NIGEL TOWNS |
| 300 | NIGEL TOWNS |
| 301 | NIGEL TOWNS |
| 302 | NIGEL TOWNS |
| 303 | NIGEL TOWNS |
| 304 | NIGEL TOWNS |
| 305 | NIGEL TOWNS |
| 306 | NIGEL TOWNS |
| 307 | NIGEL TOWNS |
| 308 | NIGEL TOWNS |
| 309 | NIGEL TOWNS |
| 310 | NIGEL TOWNS |
| 311 | NIGEL TOWNS |
| 312 | LYNN WERRETT |
| 313 | LYNN WERRETT |
| 314 | LYNN WERRETT |
| 315 | LYNN WERRETT |
| 316 | LYNN WERRETT |
| 317 | LYNN WERRETT |
| 318 | LYNN WERRETT |
| 319 | LYNN WERRETT |
| 320 | LYNN WERRETT |
| 321 | LYNN WERRETT |
| 322 | NIGEL MORGAN |
| 323 | NIGEL MORGAN |
| 324 | NIGEL MORGAN |
| 325 | NIGEL MORGAN |
| 326 | NIGEL MORGAN |
| 327 | NIGEL MORGAN |
| 328 | NIGEL MORGAN |
| 329 | NIGEL MORGAN |
| 330 | NIGEL MORGAN |
| 331 | NIGEL MORGAN |
| 332 | SHARON |
| 333 | SHARON |
| 334 | SHARON |
| 335 | SHARON |
| 336 | SHARON |
| 337 | SHARON |
| 338 | SHARON |
| 339 | SHARON |
| 340 | SHARON |
| 341 | SHARON |
| 342 | HUGH TRIBE |
| 343 | HUGH TRIBE |
| | |
| --- | --- |
| | A |
| 344 | HUGH TRIBE |
| 345 | HUGH TRIBE |
| 346 | HUGH TRIBE |
| 347 | HUGH TRIBE |
| 348 | HUGH TRIBE |
| 349 | HUGH TRIBE |
| 350 | HUGH TRIBE |
| 351 | HUGH TRIBE |
| 352 | HUGH TRIBE |
| 353 | HUGH TRIBE |
| 354 | HUGH TRIBE |
| 355 | HUGH TRIBE |
| 356 | HUGH TRIBE |
| 357 | HUGH TRIBE |
| 358 | HUGH TRIBE |
| 359 | HUGH TRIBE |
| 360 | HUGH TRIBE |
| 361 | HUGH TRIBE |
| 362 | JANET KEENAN |
| 363 | JANET KEENAN |
| 364 | JANET KEENAN |
| 365 | JANET KEENAN |
| 366 | JANET KEENAN |
| 367 | JANET KEENAN |
| 368 | JANET KEENAN |
| 369 | JANET KEENAN |
| 370 | JANET KEENAN |
| 371 | JANET KEENAN |
| 372 | LINDA WILSHAW |
| 373 | LINDA WILSHAW |
| 374 | LINDA WILSHAW |
| 375 | LINDA WILSHAW |
| 376 | LINDA WILSHAW |
| 377 | JAYNE WILLIAMS |
| 378 | JAYNE WILLIAMS |
| 379 | SUSAN THOMAS |
| 380 | SUSAN THOMAS |
| 381 | SUSAN THOMAS |
| 382 | SUSAN THOMAS |
| 383 | SUSAN THOMAS |
| 384 | SUSAN THOMAS |
| 385 | SUSAN THOMAS |
| 386 | SUSAN THOMAS |
| 387 | SUSAN THOMAS |
| 388 | SUSAN THOMAS |
| 389 | DAVID WERRETT |
| 390 | DAVID WERRETT |
| 391 | DAVID WERRETT |
| 392 | DAVID WERRETT |
| | |
| --- | --- |
| | A |
| 393 | DAVID WERRETT |
| 394 | DAVID WERRETT |
| 395 | DAVID WERRETT |
| 396 | DAVID WERRETT |
| 397 | DAVID WERRETT |
| 398 | DAVID WERRETT |
| 399 | C J CLEWETTS |
| 400 | C J CLEWETTS |
| 401 | C J CLEWETTS |
| 402 | C J CLEWETTS |
| 403 | C J CLEWETTS |
| 404 | C J CLEWETTS |
| 405 | C J CLEWETTS |
| 406 | C J CLEWETTS |
| 407 | C J CLEWETTS |
| 408 | C J CLEWETTS |
| 409 | C J CLEWETTS |
| 410 | C J CLEWETTS |
| 411 | C J CLEWETTS |
| 412 | C J CLEWETTS |
| 413 | C J CLEWETTS |
| 414 | C J CLEWETTS |
| 415 | C J CLEWETTS |
| 416 | C J CLEWETTS |
| 417 | C J CLEWETTS |
| 418 | C L CLEWETTS |
| 419 | C K MOGER |
| 420 | C K MOGER |
| 421 | C K MOGER |
| 422 | C K MOGER |
| 423 | C K MOGER |
| 424 | C K MOGER |
| 425 | C K MOGER |
| 426 | C K MOGER |
| 427 | C K MOGER |
| 428 | C K MOGER |
| 429 | MRS K FIELDS |
| 430 | SEWELL |
| 431 | SEWELL |
| 432 | SEWELL |
| 433 | SEWELL |
| 434 | SEWELL |
| 435 | SEWELL |
| 436 | SEWELL |
| 437 | SEWELL |
| 438 | SEWELL |
| 439 | SEWELL |
| 440 | SEWELL |
| 441 | SEWELL |
| | |
| --- | --- |
| | A |
| 442 | SEWELL |
| 443 | SEWELL |
| 444 | SEWELL |
| 445 | SEWELL |
| 446 | SEWELL |
| 447 | SEWELL |
| 448 | SEWELL |
| 449 | SEWELL |
| 450 | KEN MORGAN |
| 451 | KEN MORGAN |
| 452 | KEN MORGAN |
| 453 | KEN MORGAN |
| 454 | KEN MORGAN |
| 455 | KEN MORGAN |
| 456 | KEN MORGAN |
| 457 | KEN MORGAN |
| 458 | KEN MORGAN |
| 459 | KEN MORGAN |
| 460 | KEN MORGAN |
| 461 | KEN MORGAN |
| 462 | KEN MORGAN |
| 463 | KEN MORGAN |
| 464 | KEN MORGAN |
| 465 | KEN MORGAN |
| 466 | KEN MORGAN |
| 467 | KEN MORGAN |
| 468 | KEN MORGAN |
| 469 | KEN MORGAN |
| 470 | PATRICK JONES |
| 471 | PATRICK JONES |
| 472 | PATRICK JONES |
| 473 | PATRICK JONES |
| 474 | PATRICK JONES |
| 475 | PATRICK JONES |
| 476 | PATRICK JONES |
| 477 | PATRICK JONES |
| 478 | PATRICK JONES |
| 479 | PATRICK JONES |
| 480 | PATRICK JONES |
| 481 | PATRICK JONES |
| 482 | PATRICK JONES |
| 483 | PATRICK JONES |
| 484 | PATRICK JONES |
| 485 | PATRICK JONES |
| 486 | PATRICK JONES |
| 487 | PATRICK JONES |
| 488 | PATRICK JONES |
| 489 | PATRICK JONES |
| 490 | KATH EVANS |
| | |
| --- | --- |
| | A |
| 491 | KATH EVANS |
| 492 | KATH EVANS |
| 493 | KATH EVANS |
| 494 | KATH EVANS |
| 495 | KATH EVANS |
| 496 | KATH EVANS |
| 497 | KATH EVANS |
| 498 | KATH EVANS |
| 499 | KATH EVANS |
| 500 | KATH EVANS |
| 501 | KATH EVANS |
| 502 | KATH EVANS |
| 503 | KATH EVANS |
| 504 | KATH EVANS |
| 505 | KATH EVANS |
| 506 | KATH EVANS |
| 507 | KATH EVANS |
| 508 | KATH EVANS |
| 509 | KATH EVANS |
| 510 | TONY ENSOM |
| 511 | TONY ENSOM |
| 512 | TONY ENSOM |
| 513 | TONY ENSOM |
| 514 | TONY ENSOM |
| 515 | TONY ENSOM |
| 516 | TONY ENSOM |
| 517 | TONY ENSOM |
| 518 | TONY ENSOM |
| 519 | TONY ENSOM |
| 520 | TONY ENSOM |
| 521 | TONY ENSOM |
| 522 | TONY ENSOM |
| 523 | TONY ENSOM |
| 524 | TONY ENSOM |
| 525 | TONY ENSOM |
| 526 | TONY ENSOM |
| 527 | TONY ENSOM |
| 528 | TONY ENSOM |
| 529 | TONY ENSOM |
| 530 | JILL ENSOM |
| 531 | JILL ENSOM |
| 532 | JILL ENSOM |
| 533 | JILL ENSOM |
| 534 | JILL ENSOM |
| 535 | JILL ENSOM |
| 536 | JILL ENSOM |
| 537 | JILL ENSOM |
| 538 | JILL ENSOM |
| 539 | JILL ENSOM |
| | |
| --- | --- |
| | A |
| 540 | JILL ENSOM |
| 541 | JILL ENSOM |
| 542 | JILL ENSOM |
| 543 | JILL ENSOM |
| 544 | JILL ENSOM |
| 545 | JILL ENSOM |
| 546 | JILL ENSOM |
| 547 | JILL ENSOM |
| 548 | JILL ENSOM |
| 549 | JILL ENSOM |
| 550 | RAJA |
| 551 | RAJA |
| 552 | RAJA |
| 553 | RAJA |
| 554 | RAJA |
| 555 | RAJA |
| 556 | RAJA |
| 557 | RAJA |
| 558 | RAJA |
| 559 | RAJA |
| 560 | RAJA |
| 561 | RAJA |
| 562 | RAJA |
| 563 | RAJA |
| 564 | RAJA |
| 565 | RAJA |
| 566 | RAJA |
| 567 | RAJA |
| 568 | RAJA |
| 569 | RAJA |
| 570 | RAJA |
| 571 | RAJA |
| 572 | RAJA |
| 573 | RAJA |
| 574 | RAJA |
| 575 | MARGARET POPE |
| 576 | MARGARET POPE |
| 577 | MARGARET POPE |
| 578 | MARGARET POPE |
| 579 | MARGARET POPE |
| 580 | MARGARET POPE |
| 581 | MARGARET POPE |
| 582 | MARGARET POPE |
| 583 | MARGARET POPE |
| 584 | MARGARET POPE |
| 585 | JULIE SARAH WEST |
| 586 | JULIE SARAH WEST |
| 587 | JULIE SARAH WEST |
| 588 | JULIE SARAH WEST |
| | |
| --- | --- |
| | A |
| 589 | JULIE SARAH WEST |
| 590 | JULIE SARAH WEST |
| 591 | JULIE SARAH WEST |
| 592 | JULIE SARAH WEST |
| 593 | JULIE SARAH WEST |
| 594 | JULIE SARAH WEST |
| 595 | KIRSTY WILLINGS |
| 596 | KIRSTY WILLINGS |
| 597 | KIRSTY WILLINGS |
| 598 | KIRSTY WILLINGS |
| 599 | KIRSTY WILLINGS |
| 600 | KIRSTY WILLINGS |
| 601 | KIRSTY WILLINGS |
| 602 | KIRSTY WILLINGS |
| 603 | KIRSTY WILLINGS |
| 604 | KIRSTY WILLINGS |
| 605 | KIRSTY WILLINGS |
| 606 | KIRSTY WILLINGS |
| 607 | KIRSTY WILLINGS |
| 608 | KIRSTY WILLINGS |
| 609 | KIRSTY WILLINGS |
| 610 | KIRSTY WILLINGS |
| 611 | KIRSTY WILLINGS |
| 612 | KIRSTY WILLINGS |
| 613 | KIRSTY WILLINGS |
| 614 | KIRSTY WILLINGS |
| 615 | ELIZABETH ROGERS |
| 616 | ELIZABETH ROGERS |
| 617 | ELIZABETH ROGERS |
| 618 | ELIZABETH ROGERS |
| 619 | ELIZABETH ROGERS |
| 620 | STEVE BRIERS |
| 621 | STEVE BRIERS |
| 622 | STEVE BRIERS |
| 623 | STEVE BRIERS |
| 624 | STEVE BRIERS |
| 625 | DAVID WILLIAMS |
| 626 | DAVID WILLIAMS |
| 627 | DAVID WILLIAMS |
| 628 | DAVID WILLIAMS |
| 629 | DAVID WILLIAMS |
| 630 | ANGELA APPLEBY |
| 631 | ANGELA APPLEBY |
| 632 | ANGELA APPLEBY |
| 633 | ANGELA APPLEBY |
| 634 | ANGELA APPLEBY |
| 635 | ANGELA APPLEBY |
| 636 | ANGELA APPLEBY |
| 637 | ANGELA APPLEBY |
| | |
| --- | --- |
| | A |
| 638 | ANGELA APPLEBY |
| 639 | ANGELA APPLEBY |
| 640 | ANGELA APPLEBY |
| 641 | ANGELA APPLEBY |
| 642 | ANGELA APPLEBY |
| 643 | ANGELA APPLEBY |
| 644 | ANGELA APPLEBY |
| 645 | ANGELA APPLEBY |
| 646 | ANGELA APPLEBY |
| 647 | ANGELA APPLEBY |
| 648 | ANGELA APPLEBY |
| 649 | ANGELA APPLEBY |
| 650 | SARRAN BLYTHING |
| 651 | MAGGIE HUGHES |
| 652 | MAGGIE HUGHES |
| 653 | MAGGIE HUGHES |
| 654 | MAGGIE HUGHES |
| 655 | MAGGIE HUGHES |
| 656 | MAGGIE HUGHES |
| 657 | MAGGIE HUGHES |
| 658 | MAGGIE HUGHES |
| 659 | MAGGIE HUGHES |
| 660 | MAGGIE HUGHES |
| 661 | TRACEY RAVENSCROFT |
| 662 | TRACEY RAVENSCROFT |
| 663 | TRACEY RAVENSCROFT |
| 664 | TRACEY RAVENSCROFT |
| 665 | TRACEY RAVENSCROFT |
| 666 | HAYLEY SUBBIANI |
| 667 | HAYLEY SUBBIANI |
| 668 | HAYLEY SUBBIANI |
| 669 | HAYLEY SUBBIANI |
| 670 | FAY MORLEY |
| 671 | FAY MORLEY |
| 672 | FAY MORLEY |
| 673 | FAY MORLEY |
| 674 | FAY MORLEY |
| 675 | BOB RUMBOLD |
| 676 | BOB RUMBOLD |
| 677 | BOB RUMBOLD |
| 678 | BOB RUMBOLD |
| 679 | BOB RUMBOLD |
| 680 | BOB RUMBOLD |
| 681 | BOB RUMBOLD |
| 682 | BOB RUMBOLD |
| 683 | BOB RUMBOLD |
| 684 | BOB RUMBOLD |
| 685 | BARBARA RUMBOLD |
| 686 | BARBARA RUMBOLD |
| | |
| --- | --- |
| | A |
| 687 | BARBARA RUMBOLD |
| 688 | BARBARA RUMBOLD |
| 689 | BARBARA RUMBOLD |
| 690 | BARBARA RUMBOLD |
| 691 | BARBARA RUMBOLD |
| 692 | BARBARA RUMBOLD |
| 693 | BARBARA RUMBOLD |
| 694 | BARBARA RUMBOLD |
| 695 | GRANT RUMBOLD |
| 696 | GRANT RUMBOLD |
| 697 | GRANT RUMBOLD |
| 698 | GRANT RUMBOLD |
| 699 | GRANT RUMBOLD |
| 700 | GRANT RUMBOLD |
| 701 | GRANT RUMBOLD |
| 702 | GRANT RUMBOLD |
| 703 | GRANT RUMBOLD |
| 704 | GRANT RUMBOLD |
| 705 | ROBIN |
| 706 | ROBIN |
| 707 | ROBIN |
| 708 | ROBIN |
| 709 | ROBIN |
| 710 | ROBIN |
| 711 | ROBIN |
| 712 | ROBIN |
| 713 | ROBIN |
| 714 | ROBIN |
| 715 | ROBIN |
| 716 | ROBIN |
| 717 | ROBIN |
| 718 | ROBIN |
| 719 | ROBIN |
| 720 | ROBIN |
| 721 | ROBIN |
| 722 | ROBIN |
| 723 | ROBIN |
| 724 | ROBIN |
| 725 | PAUL/JANICE WEBB |
| 726 | PAUL/JANICE WEBB |
| 727 | PAUL/JANICE WEBB |
| 728 | PAUL/JANICE WEBB |
| 729 | PAUL/JANICE WEBB |
| 730 | PAUL/JANICE WEBB |
| 731 | PAUL/JANICE WEBB |
| 732 | PAUL/JANICE WEBB |
| 733 | PAUL/JANICE WEBB |
| 734 | PAUL/JANICE WEBB |
| 735 | EVERS |
| | |
| --- | --- |
| | A |
| 736 | EVERS |
| 737 | EVERS |
| 738 | EVERS |
| 739 | EVERS |
| 740 | EVERS |
| 741 | EVERS |
| 742 | EVERS |
| 743 | EVERS |
| 744 | EVERS |
| 745 | EVERS |
| 746 | EVERS |
| 747 | EVERS |
| 748 | EVERS |
| 749 | EVERS |
| 750 | EVERS |
| 751 | EVERS |
| 752 | EVERS |
| 753 | EVERS |
| 754 | EVERS |
| 755 | JOHN HODDER |
| 756 | JOHN HODDER |
| 757 | JOHN HODDER |
| 758 | JOHN HODDER |
| 759 | JOHN HODDER |
| 760 | JOHN HODDER |
| 761 | JOHN HODDER |
| 762 | JOHN HODDER |
| 763 | JOHN HODDER |
| 764 | JOHN HODDER |
| 765 | JOHN HODDER |
| 766 | JOHN HODDER |
| 767 | JOHN HODDER |
| 768 | JOHN HODDER |
| 769 | JOHN HODDER |
| 770 | JOHN HODDER |
| 771 | JOHN HODDER |
| 772 | JOHN HODDER |
| 773 | JOHN HODDER |
| 774 | JOHN HODDER |
| 775 | PEARL |
| 776 | PEARL |
| 777 | PEARL |
| 778 | PEARL |
| 779 | PEARL |
| 780 | PEARL |
| 781 | PEARL |
| 782 | PEARL |
| 783 | PEARL |
| 784 | PEARL |
A

B

785

ELAINE LIDGATE

786

ELAINE LIDGATE

787

ELAINE LIDGATE

788

ELAINE LIDGATE

789

ELAINE LIDGATE

790

ELAINE LIDGATE

791

ELAINE LIDGATE

792

ELAINE LIDGATE

793

ELAINE LIDGATE

794

ELAINE LIDGATE

795

CLAIRE GILES

796

CLAIRE GILES

797

CLAIRE GILES

798

CLAIRE GILES

799

CLAIRE GILES

800

DON AND CATRIN WILKES

801

DON AND CATRIN WILKES

802

DON AND CATRIN WILKES

803

DON AND CATRIN WILKES]

804

DON AND CATRIN WILKES

805

DON AND CATRIN WILKES]

806

DON AND CATRIN WILKES]

807

DON AND CATRIN WILKES]

808

DON AND CATRIN WILKES]

809

DON AND CATRIN WILKES]

810

SUSAN JAMES

811

SUSAN JAMES

812

SUSAN JAMES

813

SUSAN JAMES

814

SUSAN JAMES

815

BREE REVILLE

816

BREE REVILLE

817

BREE REVILLE

818

BREE REVILLE

819

BREE REVILLE

820

NIA WARD

821

NIA WARD

822

NIA WARD

823

NIA WARD

824

NIA WARD

825

NIA WARD

826

NIA WARD

827

NIA WARD

828

NIA WARD

829

NIA WARD

830

ANN & GEOFF STEPHENS

831

ANN & GEOFF STEPHENS

832

ANN & GEOFF STEPHENS

833

ANN & GEOFF STEPHENS
A

B

834

ANN & GEOFF STEPHENS

835

ANN & GEOFF STEPHENS

836

ANN & GEOFF STEPHENS

837

ANN & GEOFF STEPHENS

838

ANN & GEOFF STEPHENS

839

ANN & GEOFF STEPHENS

840

ALLY GRAZETTE

841

ALLY GRAZETTE

842

ALLY GRAZETTE

843

ALLY GRAZETTE

844

ALLY GRAZETTE

845

ALLY GRAZETTE

846

ALLY GRAZETTE

847

ALLY GRAZETTE

848

ALLY GRAZETTE

849

ALLY GRAZETTE

850

MARIA DAVIES

851

MARIA DAVIES

852

MARIA DAVIES

853

MARIA DAVIES

854

MARIA DAVIES

855

MARIA DAVIES

856

MARIA DAVIES

857

MARIA DAVIES

858

MARIA DAVIES

859

MARIA DAVIES

860

SARAH MORRIS

861

SARAH MORRIS

862

SARAH MORRIS

863

SARAH MORRIS

864

SARAH MORRIS

865

SARAH MORRIS

866

SARAH MORRIS

867

SARAH MORRIS

868

SARAH MORRIS

869

SARAH MORRIS

870

DELYTH LEWIS

871

DELYTH LEWIS

872

DELYTH LEWIS

873

DELYTH LEWIS

874

DELYTH LEWIS

875

DELYTH LEWIS

876

DELYTH LEWIS

877

DELYTH LEWIS

878

DELYTH LEWIS

879

DELYTH LEWIS

880

DODIE KURLINKUS

881

DODIE KURLINKUS

882

DODIE KURLINKUS
| | |
| --- | --- |
| | A |
| 883 | ELAINE BRADBURY |
| 884 | STEPHEN FINCH |
| 885 | ANDREW HUGMAN |
| 886 | ANDREW HUGMAN |
| 887 | ANDREW HUGMAN |
| 888 | ANDREW HUGMAN |
| 889 | ANDREW HUGMAN |
| 890 | ANDREW HUGMAN |
| 891 | ANDREW HUGMAN |
| 892 | ANDREW HUGMAN |
| 893 | ANDREW HUGMAN |
| 894 | ANDREW HUGMAN |
| 895 | STEVE JENKINS |
| 896 | STEVE JENKINS |
| 897 | STEVE JENKINS |
| 898 | STEVE JENKINS |
| 899 | STEVE JENKINS |
| 900 | STEVE JENKINS |
| 901 | STEVE JENKINS |
| 902 | STEVE JENKINS |
| 903 | STEVE JENKINS |
| 904 | STEVE JENKINS |
| 905 | PETER HAMILTON |
| 906 | PETER HAMILTON |
| 907 | PETER HAMILTON |
| 908 | PETER HAMILTON |
| 909 | PETER HAMILTON |
| 910 | PETER HAMILTON |
| 911 | PETER HAMILTON |
| 912 | PETER HAMILTON |
| 913 | PETER HAMILTON |
| 914 | PETER HAMILTON |
| 915 | SIAN THORNE |
| 916 | SIAN THORNE |
| 917 | DAVID EVANS |
| 918 | DAVID EVANS |
| 919 | DAVID EVANS |
| 920 | DAVID EVANS |
| 921 | DAVID EVANS |
| 922 | DAVID EVANS |
| 923 | DAVID EVANS |
| 924 | DAVID EVANS |
| 925 | DAVID EVANS |
| 926 | DAVID EVANS |
| 927 | JACK AMBULANCE C |
| 928 | JACK AMBULANCE C |
| 929 | JACK AMBULANCE C |
| 930 | JACK AMBULANCE C |
| 931 | JACK AMBULANCE C |
| | |
| --- | --- |
| | A |
| 932 | CHLOE AMBULANCE C |
| 933 | CHLOE AMBULANCE C |
| 934 | CHLOE AMBULANCE C |
| 935 | CHLOE AMBULANCE C |
| 936 | CHLOE AMBULANCE C |
| 937 | CHRIS AMBULANCE C |
| 938 | ALED AMBULANCE C |
| 939 | DONNA AMBULANC C |
| 940 | DONNA AMBULANC C |
| 941 | GWAWR AMBULANCE C |
| 942 | AMELIA AMBULANCE C |
| 943 | AMELIA AMBULANCE C |
| 944 | AMY AMBULANCE C |
| 945 | RICH AMBULANCE C |
| 946 | RICH AMBULANCE C |
| 947 | RICH AMBULANCE C |
| 948 | RICH AMBULANCE C |
| 949 | RICH AMBULANCE C |
| 950 | HAYLEY AMBULANCE C |
| 951 | HAYLEY AMBULANCE C |
| 952 | LARA AMBULANCE C |
| 953 | EMMA AMBULANCE C |
| 954 | EMMA AMBULANCE C |
| 955 | EMMA AMBULANCE C |
| 956 | SUZY AMBULANCE C |
| 957 | GLYN JONES |
| 958 | GLYN JONES |
| 959 | GLYN JONES |
| 960 | GLYN JONES |
| 961 | GLYN JONES |
| 962 | GLYN JONES |
| 963 | ERA JONES |
| 964 | ERA JONES |
| 965 | ERA JONES |
| 966 | ERA JONES |
| 967 | ERA JONES |
| 968 | ERA JONES |
| 969 | CERYS JONES |
| 970 | CERYS JONES |
| 971 | CERYS JONES |
| 972 | CERYS JONES |
| 973 | CERYS JONES |
| 974 | CERYS JONES |
| 975 | ELIN JONES |
| 976 | ELIN JONES |
| 977 | ELIN JONES |
| 978 | ELIN JONES |
| 979 | ELIN JONES |
| 980 | ELIN JONES |
| | |
| --- | --- |
| | A |
| 981 | JONES NEW HOUSE |
| 982 | JONES NEW HOUSE |
| 983 | JONES NEW HOUSE |
| 984 | JONES NEW HOUSE |
| 985 | JONES NEW HOUSE |
| 986 | JONES NEW HOUSE |
| 987 | SARAH ELMER |
| 988 | SARAH ELMER |
| 989 | SARAH ELMER |
| 990 | SARAH ELMER |
| 991 | SARAH ELMER |
| 992 | SARAH ELMER |
| 993 | SARAH ELMER |
| 994 | SARAH ELMER |
| 995 | SARAH ELMER |
| 996 | SARAH ELMER |
| 997 | ALICE WALLS |
| 998 | ALICE WALLS |
| 999 | ALICE WALLS |
| 1000 | ALICE WALLS |
| 1001 | ALICE WALLS |
| 1002 | ALICE WALLS |
| 1003 | ALICE WALLS |
| 1004 | ALICE WALLS |
| 1005 | ALICE WALLS |
| 1006 | ALICE WALLS |
| 1007 | LOUISE HOWARD |
| 1008 | LOUISE HOWARD |
| 1009 | LOUISE HOWARD |
| 1010 | LOUISE HOWARD |
| 1011 | LOUISE HOWARD |
| 1012 | LOUISE HOWARD |
| 1013 | LOUISE HOWARD |
| 1014 | LOUISE HOWARD |
| 1015 | LOUISE HOWARD |
| 1016 | LOUISE HOWARD |
| 1017 | SUE LAWRENCE |
| 1018 | SUE LAWRENCE |
| 1019 | SUE LAWRENCE |
| 1020 | SUE LAWRENCE |
| 1021 | SUE LAWRENCE |
| 1022 | SUE LAWRENCE |
| 1023 | SUE LAWRENCE |
| 1024 | SUE LAWRENCE |
| 1025 | SUE LAWRENCE |
| 1026 | SUE LAWRENCE |
| 1027 | PATSY LEWIS |
| 1028 | PATSY LEWIS |
| 1029 | PATSY LEWIS |
| | |
| --- | --- |
| | A |
| 1030 | PATSY LEWIS |
| 1031 | PATSY LEWIS |
| 1032 | PATSY LEWIS |
| 1033 | PATSY LEWIS |
| 1034 | PATSY LEWIS |
| 1035 | PATSY LEWIS |
| 1036 | PATSY LEWIS |
| 1037 | CATRIN MASON |
| 1038 | CATRIN MASON |
| 1039 | CATRIN MASON |
| 1040 | CATRIN MASON |
| 1041 | CATRIN MASON |
| 1042 | CATRIN MASON |
| 1043 | CATRIN MASON |
| 1044 | CATRIN MASON |
| 1045 | CATRIN MASON |
| 1046 | CATRIN MASON |
| 1047 | CATRIN MASON |
| 1048 | CATRIN MASON |
| 1049 | CATRIN MASON |
| 1050 | CATRIN MASON |
| 1051 | CATRIN MASON |
| 1052 | TONI DORKINGS |
| 1053 | TONI DORKINGS |
| 1054 | TONI DORKINGS |
| 1055 | TONI DORKINGS |
| 1056 | TONI DORKINGS |
| 1057 | TONI DORKINGS |
| 1058 | TONI DORKINGS |
| 1059 | TONI DORKINGS |
| 1060 | TONI DORKINGS |
| 1061 | TONI DORKINGS |
| 1062 | CAROLINE COAKER |
| 1063 | CAROLINE COAKER |
| 1064 | CAERIE MCK |
| 1065 | CAERIE MCK |
| 1066 | CAERIE MCK |
| 1067 | CAERIE MCK |
| 1068 | CAERIE MCK |
| 1069 | CAERIE MCK |
| 1070 | CAERIE MCK |
| 1071 | CAERIE MCK |
| 1072 | CAERIE MCK |
| 1073 | CAERIE MCK |
| 1074 | CAERIE MCK |
| 1075 | CAERIE MCK |
| 1076 | CAERIE MCK |
| 1077 | CAERIE MCK |
| 1078 | CAERIE MCK |
| | |
| --- | --- |
| | A |
| 1079 | CAERIE MCK |
| 1080 | CAERIE MCK |
| 1081 | CAERIE MCK |
| 1082 | CAERIE MCK |
| 1083 | CAERIE MCK |
| 1084 | CAERIE MCK |
| 1085 | CAERIE MCK |
| 1086 | CAERIE MCK |
| 1087 | CAERIE MCK |
| 1088 | CAERIE MCK |
| 1089 | CAERIE MCK |
| 1090 | CAERIE MCK |
| 1091 | CAERIE MCK |
| 1092 | CAERIE MCK |
| 1093 | CAERIE MCK |
| 1094 | JOHN LLEWELLYN |
| 1095 | JOHN LLEWELLYN |
| 1096 | JOHN LLEWELLYN |
| 1097 | JOHN LLEWELLYN |
| 1098 | JOHN LLEWELLYN |
| 1099 | JOHN LLEWELLYN |
| 1100 | JOHN LLEWELLYN |
| 1101 | JOHN LLEWELLYN |
| 1102 | JOHN LLEWELLYN |
| 1103 | JOHN LLEWELLYN |
| 1104 | JOHN LLEWELLYN |
| 1105 | JOHN LLEWELLYN |
| 1106 | JOHN LLEWELLYN |
| 1107 | JOHN LLEWELLYN |
| 1108 | JOHN LLEWELLYN |
| 1109 | JOHN LLEWELLYN |
| 1110 | JOHN LLEWELLYN |
| 1111 | JOHN LLEWELLYN |
| 1112 | JOHN LLEWELLYN |
| 1113 | JOHN LLEWELLYN |
| 1114 | HAYDEN JOHN DAVIES |
| 1115 | HAYDEN JOHN DAVIES |
| 1116 | IAN GRAVELL |
| 1117 | IAN GRAVELL |
| 1118 | IAN GRAVELL |
| 1119 | IAN GRAVELL |
| 1120 | IAN GRAVELL |
| 1121 | IAN GRAVELL |
| 1122 | IAN GRAVELL |
| 1123 | IAN GRAVELL |
| 1124 | IAN GRAVELL |
| 1125 | IAN GRAVELL |
| 1126 | IAN GRAVELL |
| 1127 | IAN GRAVELL |
| | |
| --- | --- |
| | A |
| 1128 | IAN GRAVELL |
| 1129 | IAN GRAVELL |
| 1130 | IAN GRAVELL |
| 1131 | IAN GRAVELL |
| 1132 | IAN GRAVELL |
| 1133 | IAN GRAVELL |
| 1134 | IAN GRAVELL |
| 1135 | IAN GRAVELL |
| 1136 | HAZEL HUGHES |
| 1137 | HAZEL HUGHES |
| 1138 | CATHY HOWELLS |
| 1139 | CATHY HOWELLS |
| 1140 | LEAH JAMES |
| 1141 | LEAH JAMES |
| 1142 | ASHLEY JAMES |
| 1143 | ASHLEY JAMES |
| 1144 | RUTH JAMES |
| 1145 | RUTH JAMES |
| 1146 | KENNA CRAWFORD |
| 1147 | KENNA CRAWFORD |
| 1148 | PAUL CRAWFORD |
| 1149 | PAUL CRAWFORD |
| 1150 | ANTHONY EVANS |
| 1151 | ANTHONY EVANS |
| 1152 | ANTHONY EVANS |
| 1153 | ANTHONY EVANS |
| 1154 | ANTHONY EVANS |
| 1155 | ANTHONY EVANS |
| 1156 | ANTHONY EVANS |
| 1157 | ANTHONY EVANS |
| 1158 | ANTHONY EVANS |
| 1159 | ANTHONY EVANS |
| 1160 | CHRIS WILLIAMS |
| 1161 | CHRIS WILLIAMS |
| 1162 | CHRIS WILLIAMS |
| 1163 | CHRIS WILLIAMS |
| 1164 | CHRIS WILLIAMS |
| 1165 | CHRIS WILLIAMS |
| 1166 | CHRIS WILLIAMS |
| 1167 | CHRIS WILLIAMS |
| 1168 | CHRIS WILLIAMS |
| 1169 | CHRIS WILLIAMS |
| 1170 | CHRIS WILLIAMS |
| 1171 | CHRIS WILLIAMS |
| 1172 | CHRIS WILLIAMS |
| 1173 | CHRIS WILLIAMS |
| 1174 | CHRIS WILLIAMS |
| 1175 | CHRIS WILLIAMS |
| 1176 | CHRIS WILLIAMS |
| | |
| --- | --- |
| | A |
| 1177 | CHRIS WILLIAMS |
| 1178 | CHRIS WILLIAMS |
| 1179 | CHRIS WILLIAMS |
| 1180 | LISA WELLS |
| 1181 | LISA WELLS |
| 1182 | LISA WELLS |
| 1183 | ALISON EVANS |
| 1184 | ALISON EVANS |
| 1185 | ALISON EVANS |
| 1186 | ALISON EVANS |
| 1187 | ALISON EVANS |
| 1188 | ALISON EVANS |
| 1189 | ALISON EVANS |
| 1190 | ALISON EVANS |
| 1191 | ALISON EVANS |
| 1192 | ALISON EVANS |
| 1193 | EMMA HUGHES |
| 1194 | EMMA HUGHES |
| 1195 | EMMA HUGHES |
| 1196 | EMMA HUGHES |
| 1197 | EMMA HUGHES |
| 1198 | EMMA HUGHES |
| 1199 | EMMA HUGHES |
| 1200 | EMMA HUGHES |
Contact Elaine Bradbury about this page: