EPSOM ROTARY CLUB

We are pleased to announce that Epsom Rotary Club continues to do its' bit in the fight against Covid-19.

After recent consultations with those working on the covid-19 frontline at Epsom Hospital a range of equipment was identified that would help the patients and staff cope a little better with this traumatic ordeal.

It is so important to the morale of covid-19 patients that they keep in contact with their families and friends whilst they are in isolation. So we have recently purchased five tablets for this purpose. It also means that when the pandemic is over they will be available to be used by patients who are in hospital for other reasons.

Having rushed through the ordering and then the engraving of the five tablets Ronnie Smith, President of Epsom Rotary Club, visited the IT department of Epsom Hospital to hand them over. The tablets will be issued two to a ward - another donor had also given some. The photograph shows Ronnie in the middle and Sasha Phillips on the left and Nasreen Sheil-Panchoo on the right. Note the well respected social distancing!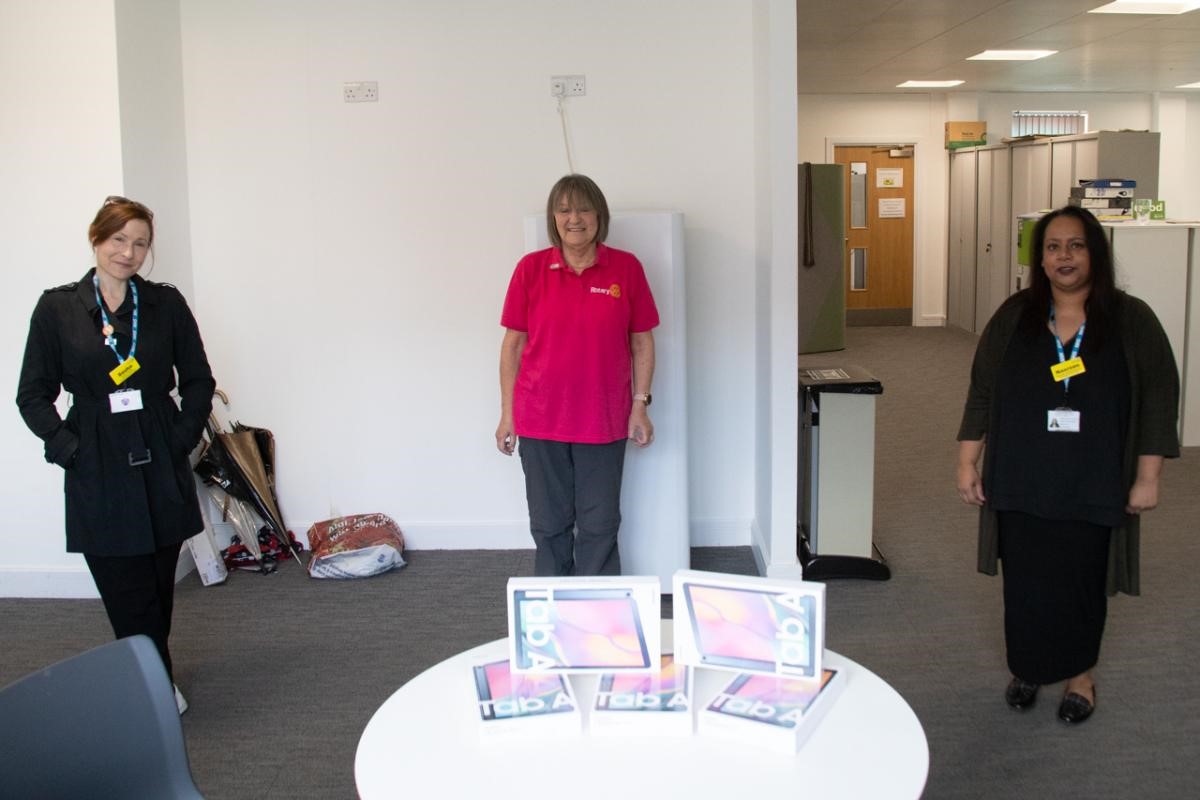 Further equipment is being purchased so look out soon for more updates from Epsom Rotary Club.